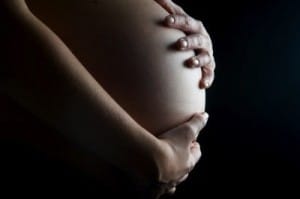 A childless couple in the UK have won the right to the child they paid a US surrogate mother to carry. The case came under scrutiny after it was found that the couple paid in excess to what the law allows for in the UK.
Surrogacy laws in the UK are designed to prevent a profit motive from taking over. Couples are allowed to pay a "reasonable expenses" to a surrogate parent, but no more. This is supposed to help prevent the act of surrogacy from becoming a profit-gains operation. However, in the US, the laws are a bit different.
The surrogate mother in the case lives in Illinois, a state which has no limitations on fees for surrogacy. This difference lead to the UK couple paying far more than what is considered reasonable in the UK. By law, the surrogate mother is considered the lawful parent until a parental order is made. With a baby born in the US, it can be even trickier. The UK does not automatically recognize parents on a foreign birth certificate. The couple had to file in the UK to be named the child's legal parents, which is when the details of the payment becomes known.
'It is clear to me that payments in excess of reasonable expenses were made in this case,' Justice Hedley added.

'Welfare is not merely the court's first consideration, but becomes its paramount consideration.
Justice Hedley stated that he would normally only rule against surrogate parents in cases where it is clear the policy was abused. The concept of "reasonable" is vague, however Hedley feels it should still be monitored by the courts to prevent it from being stretched.
Justice Hedley authorized the payments made to the surrogate mother, an unspecified sum, and declared the UK couple as the lawful parents of the child. The child was brought to the UK on a temporary US passport during the legal proceedings, is now with his/her parents. Congratulations to the couple. – Summer, staff writer
Related Articles:
---
[ad]