Sometimes when you travel with young children, things don't go as planned. Thankfully for one family whose baby fell sick on their vacation, Carnival Cruise Line acted quickly and their child was able to be transported to a U.S. hospital.
The Coast Guard was dispatched to the Carnival Triumph cruise ship on Sunday night after the crew requested medical assistance to airlift a baby on board who was experiencing serious medical problems.
According to a press release from the Coast Guard, they were called around 7:15 p.m. Sunday by the cruise line after an 8-month-old baby onboard was having seizures and trouble breathing. The ship, which was was about 230 miles southeast of Galveston, requested an air ambulance for the child.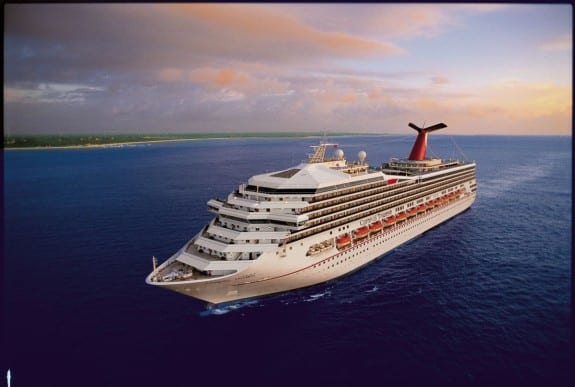 An MH-65 Dolphin helicopter arrived at the ship shortly after 11:45 p.m. to evacuate the child, her mother and a nurse caring for her.
After refueling on a rig in the Gulf of Mexico, the helicopter headed towards Houston where it landed at the Texas Medical Center about 2:15 a.m.
The baby's current condition hasn't been released.
---
[ad]