Introduced this Fall, Hasbro's new Disney Princess Pop-Up Palace ($49.99) is the perfect set for kids who are short on space but want a castle to role play with
Out of the box the castle is almost ready to go. No tools are necessary.  Instead, all you need to do is pull out the accessories, unlock it from the box and assemble the chandelier and chair.   In 5 minutes your kids will off and running.
The set comes buckled up much like the image below. Perfect for storing everything inside, the whole caste unfolds when you unlatch the pink key.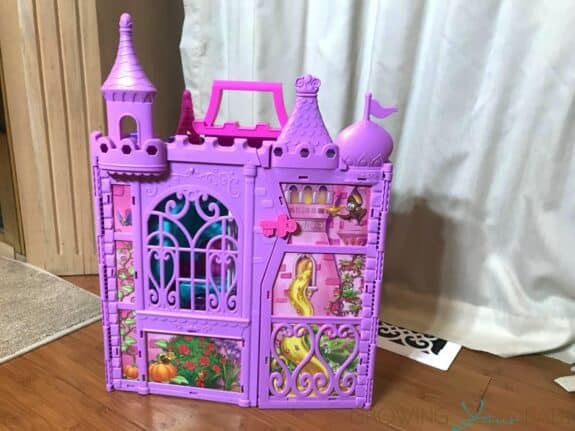 Once open, you can extend it to a two-floor playset by pressing the button behind the handle and pulling up.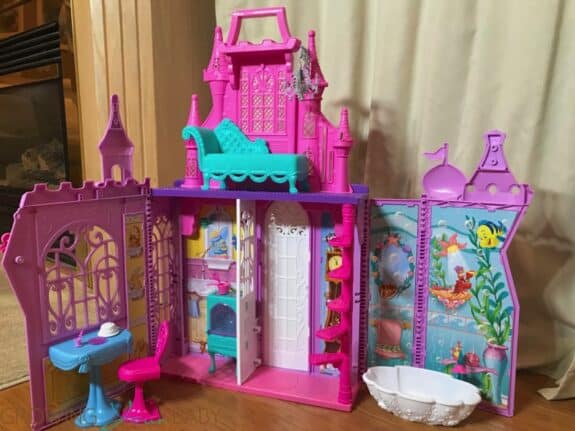 The castle features 4 different themed areas and includes some sweet accessories like a shell-shaped bathtub, and a royal lounge seat.
The second floor is a lounge space complete with a chandelier.  Snow White is not included but I added her to the set to show how weel it works with full-sized princesses.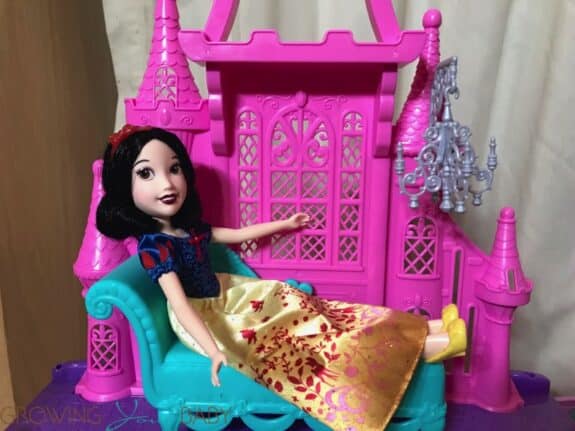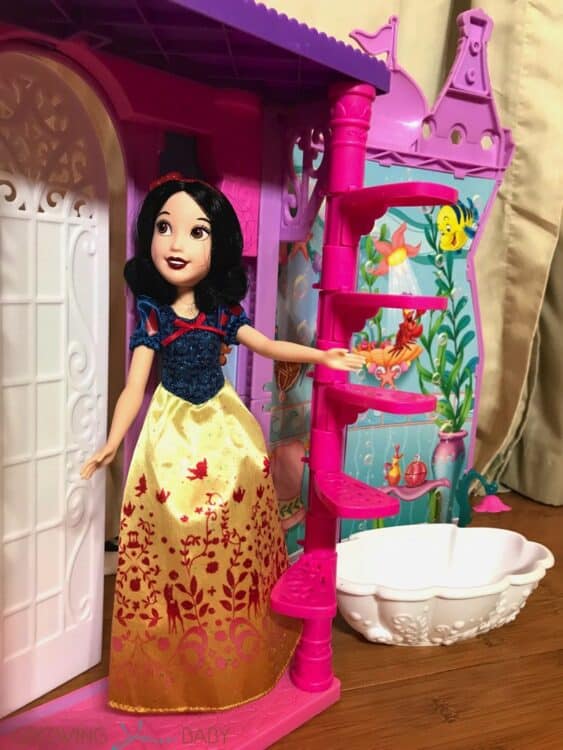 The kitchen features a fixed stove and room for kids to add the rose-detailed table and chair to the area.
When packing the set up we store the plate, teacup, cake and other accessories in the stove.  This makes it easier to ensure they don't get lost.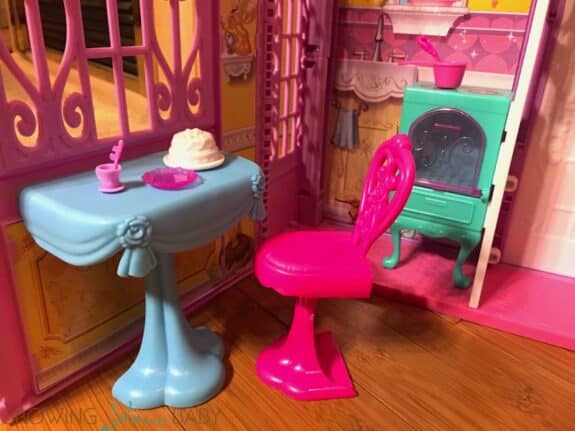 Just like with all of their castles, there is a nod to several Disney Princess characters throughout.  Ariel in the bathroom, Cinderella in the entry hall and Rapunzel and Belle on the exterior walls.
This castle really is packed with some great features and spaces that kids can use to create their own stories.  Designing it to be more compact allows it to travel to a friends house for more play options.