When parents-to-be Rommy and Mark Alpinelli, found themselves stumped with what to call their new baby, they took a friends advice and turned to a facebook application – FabFind.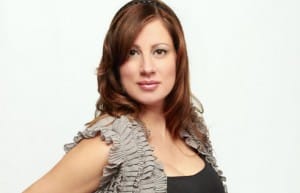 More than 15,000 Facebook users participated in naming Rommy's newborn daughter. Over 3000 unique names were suggested from Parsia, Sadira – Sagitarius, and Eudaimonia to the outright weird and awkward Soda, Fabby Licious, Moon Unit, Wowmbie, and Precious Pinkleton. But it came down to two names Aria and Melania, and as of 3 am on Wednesday morning when Rommy gave birth to her newborn daughter, Melania won out by nine votes.
Bill Heilmann CEO of FabFind told the media,
"she sent me a text as she was going into labor and she said to keep an eye on what's going on….because literally before she went in it was so close. There were about five votes separating the two names and there were thousands of votes that had been cast. It was a little bit nutty".
In the end Melania received 2,860 votes and Aria received 2,851 votes. Willow was a far off third with 1,456 votes.
Congratulations to the couple! Facebook did a great job of choosing a name.
– Jeff, Staff Writer
Related Articles: