The U.S. Consumer Product Safety Commission (CPSC) is aware of reports that some retailers in the U.S. have been selling Kinder-brand chocolate eggs in advance of the Easter holiday. CPSC staff is alerting retailers that the product as sold is banned in the U.S. and they should be removed from store shelves. In August 1997, CPSC conducted a recall of these eggs.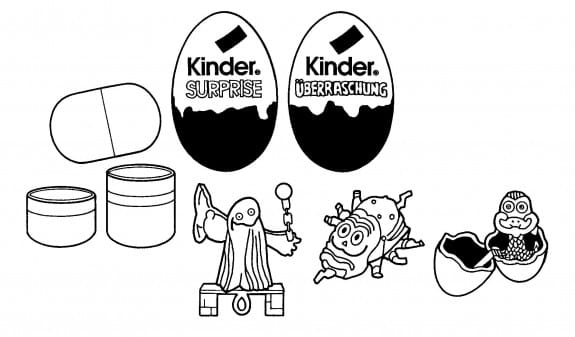 This product is banned for sale in the United States because the toy surprise hidden inside can pose choking and aspiration hazards to children younger than 3 years of age.
The Kinder eggs are hollow milk chocolate eggs about the size of a large hen's egg in an orange, white and blue foil wrapper. The toy within the egg is contained in an oval-shaped plastic capsule. The toy requires assembly and each egg contains a different toy. The labeling is in various languages.
Consumers who have purchased this product should immediately take them away from young children.
---
[ad]