The U.S. Consumer Product Safety Commission (CPSC) along with Crate and Barrel have announced a voluntary recall of about 1,500 Activity Push Walkers because the walkers can be damaged over time exposing sharp points and small parts, posing choking and laceration hazards to small children.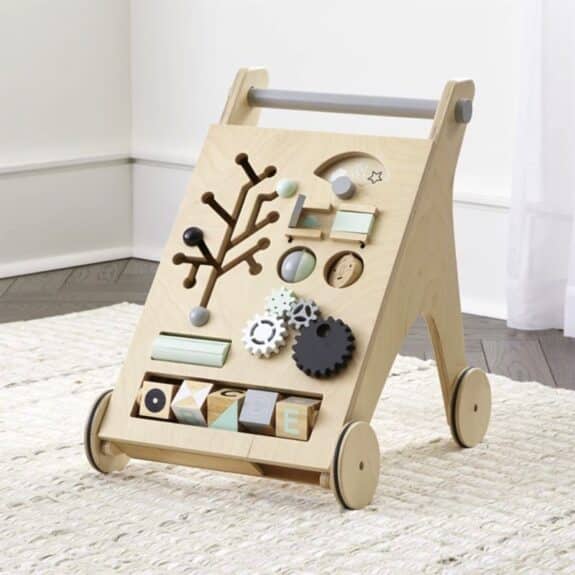 This recall involves Crate and Barrel Activity Push Walkers also known as Baby Push Walkers used to aid toddlers learning how to walk. The wooden recalled walkers stand about 17 inches high on four wheels and include a variety of integrated child development activities on their face.  The SKU Number 124-248 can be found on a white 1-square-inch sticker on the bottom of the walkers.
Crate and Barrel has received three reports of small parts becoming exposed. No injuries have been reported.
Consumers should immediately stop using the recalled push walkers, put it out of reach of young children and contact Crate and Barrel at 800-451-8217 from 8 a.m. to 8 p.m. CT Monday through Friday and 8 a.m. to 7 p.m. CT Saturday and Sundays, email or online at www.crateandbarrel.com and click on "Product Recall" for more information on how to receive a full refund.