All New Materials has introduced some really cute shoes for infants and toddlers.
The Kicks are uniquely designed with innovative velcro adjustments both on the front and back of the shoe to fit a baby foot snug and comfortable.All created with different personalities, these unique shoes resemble your uncle's old suit with contrasting fabric for ears and tongues. Style and fashion have always been important to the Deglingos. Kickin' in stylish footwear for babies seemed a natural next step.
The Deglingos Kicks are pre-walker shoes for babies that come in 4 characters – Lapinos the Bunny, Ronronos the Cat, Milkos the Cow and BigBos the Wolf.
Each pair comes with a Jute Gift Bag.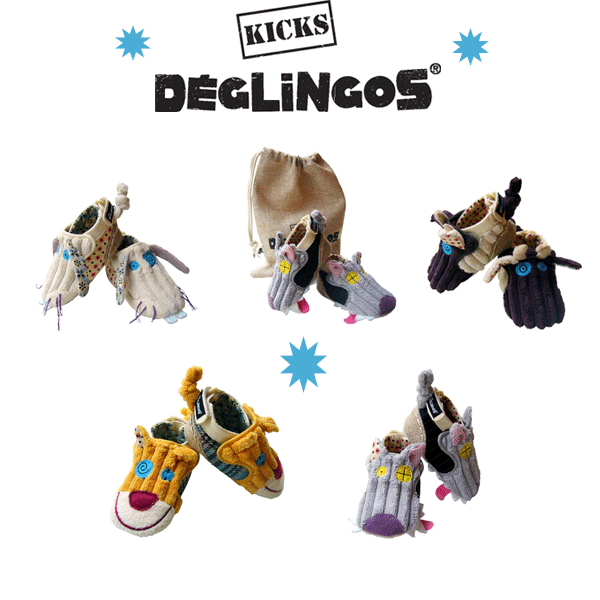 Available sizes:
6-12 months
12-18 months
18-24 months
---