We love Livie and Luca.  Every year they come out with designs that are unique, practical and absolutely adorable!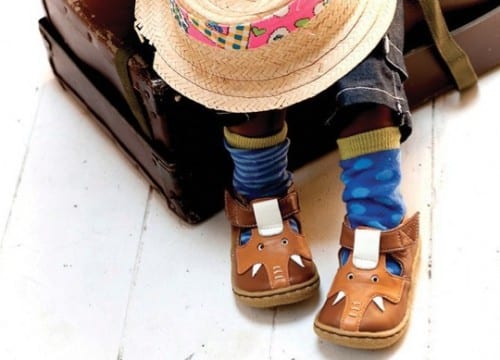 For Spring the trendy shoe company has brought back their customer favorites, including the classic Elephants and Pio Pio bird styles.
From peacocks to blooming flowers, Livie & Luca's spring/summer '11 collection is built on a combination of whimsical, classic (top sellers from past seasons) and vintage. The Port and Celestina styles evoke the sea and all that is connected to it: messages in bottles, telescopes,  treasure maps, pirates, sand dollar, sea birds, mermaids and tropical blue waters.
Retailing for $45.50 a pair, Livie & Luca shoes feature flexible soles, quality craftmanship, and soft leather uppers in sizes 4 to 13.
Related Articles:
---
[ad]