The Jungle Cruise attraction opened in 1955 at Disneyland and 1971 at Magic Kingdom. Set on a riverboat cruise down several tropical rivers of Asia, Africa and South America, guests sail on a replica boat from a 1930s British explorers' lodge and are taken on an adventure where they encounter a variety of animatronic animals. Narrated by your skipper, during your sail you the boats narrowly avoid a waterfall, passes by a native village, and encounters a swarm of priahanna.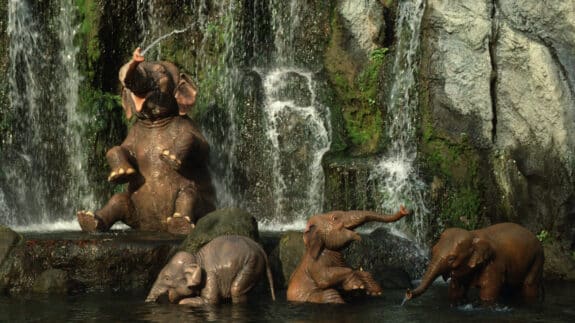 A favorite of visitors of all ages, Disney is giving Jungle cruise an update for 2021!
While the ride has been updated over the years, the biggest update will be revealed on July 16th, 2021. The ride will open 2 weeks before the new Jungle Cruise movie premiere with the Rock and Emily Blunt on July 30th.
The enhancements include several new scenes guests will experience along the river. Disney's skippers will continue to share the unique adventure and interactions guests expect on the Jungle Cruise.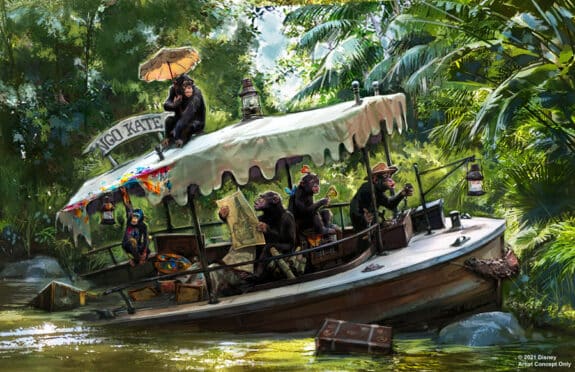 The new scenes will begin with a trapped safari party that finds itself up a tree after their journey goes awry. Unexpected scenarios along the way will give the jungle and animals the last laugh!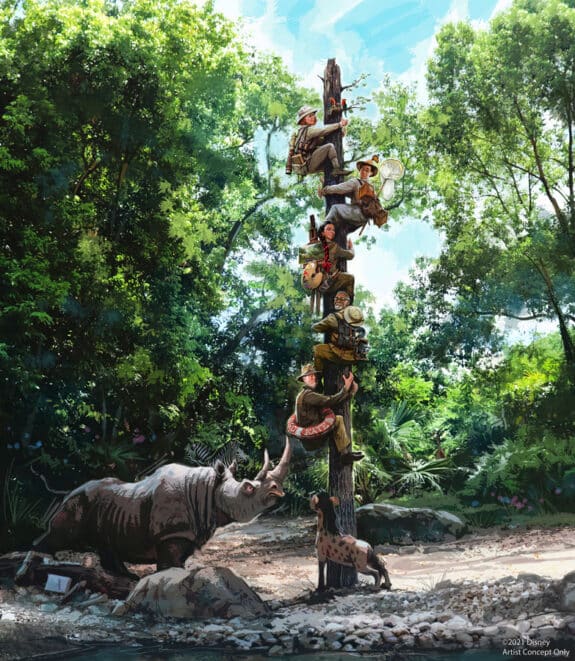 Disney will also expand the attraction's backstory, centered around Alberta Falls, granddaughter of world-renowned Dr. Albert Falls, as the proprietor of the Jungle Navigation Company Ltd.
Progress continues at Magic Kingdom & Disneyland as Imagineers build on the original story with new adventures that stay true to the experience many have come to love.
This week the Disney Blog gave us a sneak peek of the work on Trader Sam's newest venture, which recently dropped in at Disneyland.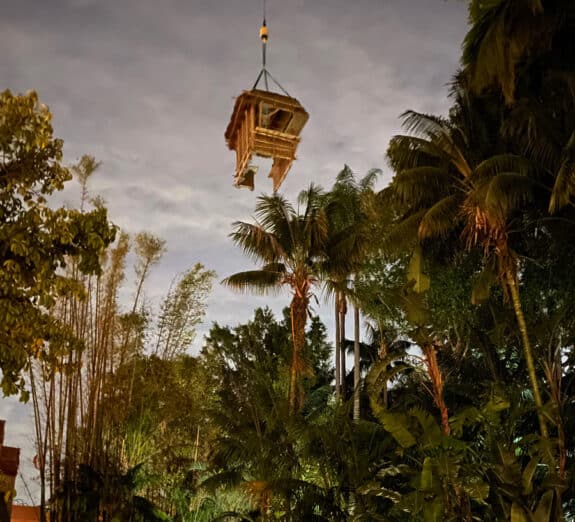 True to his reputation as the best merchant in the jungle, Trader Sam is be going the route of all the best rides – ending with a gift shop!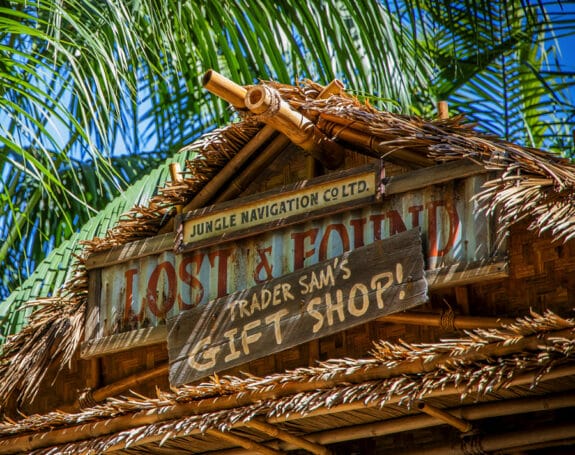 Related Articles: