One of the themed lands my family is most excited about is the Star Wars project Disney is working on for both of their North American themed parks.
Disney has been tight lipped about what elements they are adding to the world until this week when Walt Disney Parks and Resorts Chairman Bob Chapek unveiled a first look at the model of the Star Wars-themed lands currently being built at Disneyland park in Anaheim, Calif. and Disney's Hollywood Studios in Orlando, Florida at their D23 Expo 2017.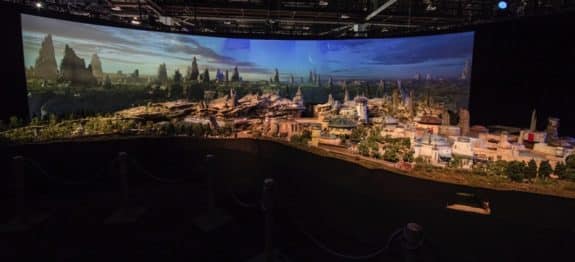 "To say we are excited for the Star Wars-themed lands to open in 2019 is an understatement," Chapek said. "All along, we have said this will be game-changing, and through the model we can begin to see how truly epic these immersive new worlds will be."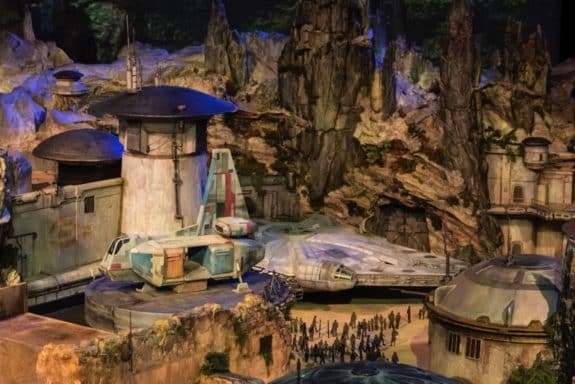 New details about the project will reportedly be revealed during the Walt Disney Parks and Resorts Hall D23 Presentation on Saturday.  Visitors to the conference will be able to get an up-close look at what's to come on this never-before seen planet through the weekend. In addition, models, artwork and media that provide a first-ever look at some of the locations, starships, creatures, and droids will be on display as well.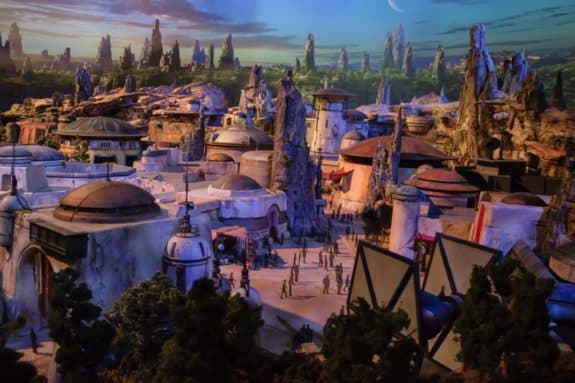 The new lands, which will emcompass 14 acres each, will open with two main attractions – one that gives guests the chance to pilot the Millennium Falcon on a customized secret mission, and one that puts guests right in the middle of a battle between the First Order and the Resistance.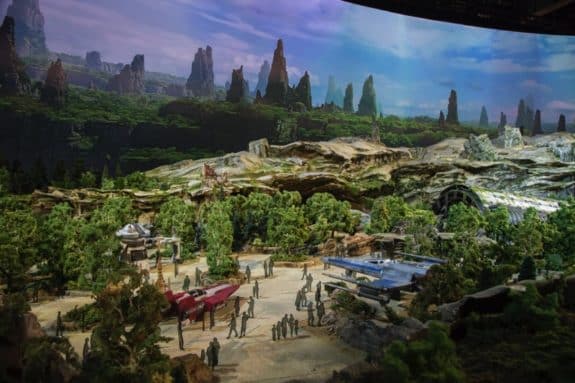 ---
[ad]