Fans of Disney Juniors Doc McStuffins will love they can now be prepared for every toy-mergency with the First Responders Backpack! Purple and pink, it comes with everything kids will need to save the day!
On the back there is a sling strap for easy carrying and a huge storage space in the middle to keep all of their rescue tools in one place.
The set even comes with the same walkie-talkie Doc uses on the show. When kids press either of the actuators they will hear a variety of Doc McStuffin's phrases. The screen also lights up and they can move the 'volume'.
To round out the tools, Just Play has included a play otoscope, play cast, and bandage box with fun bandage stickers!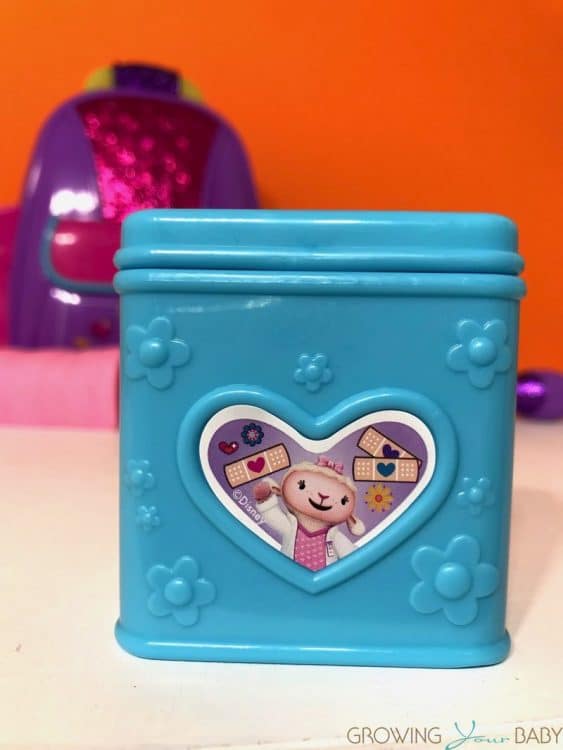 Sparkles!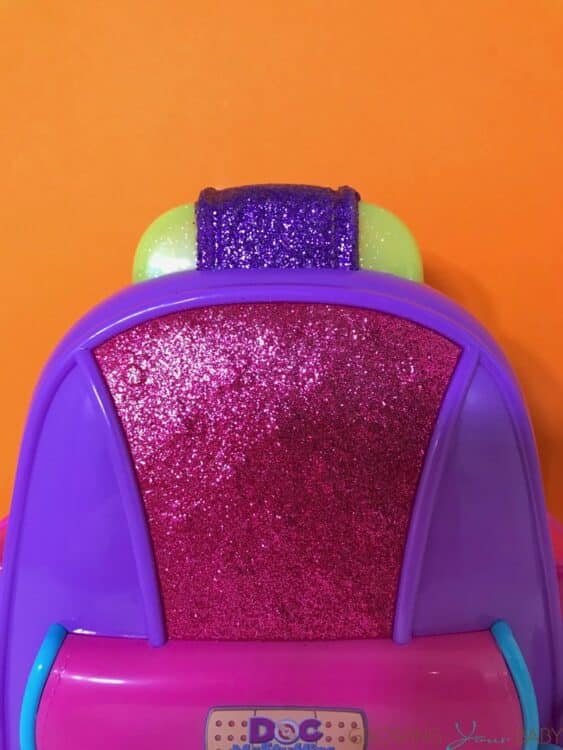 Saving lives can be fashionable and Just Play has added a panel of pink sparkles to the front panel, purple sparkles to the opening actuator and many sparkly accents to some of the tools. I love sparkles but hate when they end up all of the house. These are added in a way that they don't end up all over – which is a win for everyone!
Specs:
Designed for kids Aged 3+
Includes one interactive light and sound replica of Docs Walkie Talkie.
Set also includes: play otoscope, play cast, and bandage box with bandage stickers.
Requires 3 x AG13 batteries (included)
*Thank you to Just Play to sending us this Toy For Review!*