Wave to the crowd! Proud dads Elton John and David Furnish posed for photographers as they arrived in Venice, Italy with their two sons, Zachary Jackson Levon Furnish-John and Elijah Joseph Daniel Furnish-John.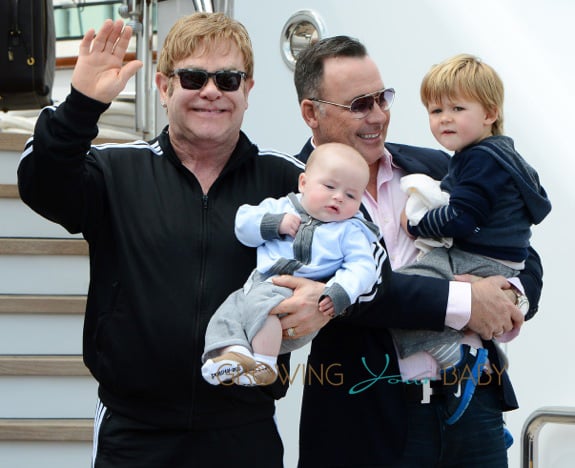 No stranger to the spotlight, Zachary walked confidently with his dads while Elijah stayed close to his nanny.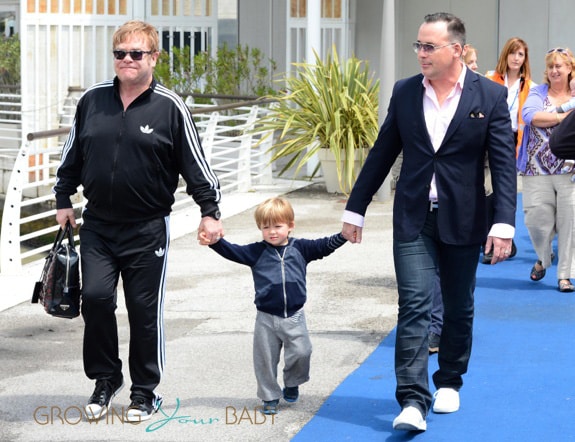 Afterwards the family piled into an awaiting boat and headed for the open water.
Elton and David normally spend a couple months in the Summer relaxing on a yacht in St.Tropez.  In June Elton will embark on 6 week European tour so may be he is getting his R&R in a before hand.
---
{infphoto.com}
---