Ember Technologies, Inc. has expanded its temperature control brand and technology platform to include the world's first self-warming Baby Bottle System.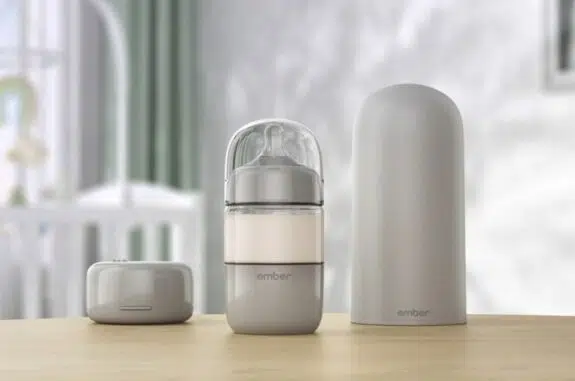 Designed with Ember's patented temperature control technology, the Bottle System will deliver perfectly warm milk for feedings in under five minutes. The System uses triple redundancy protection and a multipoint temperature sensor to ensure milk reaches the perfect temperature every time. Additionally, the lightweight and ergonomic bottle features a modular design for easy cleaning, filling, and assembly.
Ideal for home or on the go, parents just need to place the bottle on the Smart Warming Puck and with a simple press of a button to have the milk warmed to a precise body temperature. Once the puck is fully charged, it can be unplugged to be used to warm milk on the go. Additionally, the System includes an Insulating Thermal Dome that fits easily into a purse or diaper bag and keeps milk cool for up to four hours.
"The original idea for the Ember Baby Bottle System stemmed from my own personal experience over 10 years ago. My wife and I were new parents filled with a lot of worry, and little sleep, who were now responsible for a tiny little human," shares the Founder and CEO of Ember, Clay Alexander. "I vividly remember one night when I was juggling my crying daughter in one hand and attempting to prepare her bottle with my other hand. I felt frantic, trying to calm her while also trying to heat water for the bottle, then waiting an eternity for the milk to warm, only to be uncertain what body-temperature milk was supposed to feel like when testing it on my wrist." Alexander continues, "I knew there had to be a better solution to this, so I began to draw up ideas which eventually led to the Ember Baby Bottle System. It was designed to give back time to parents, so they can spend less time worrying and more time being present to enjoy those precious moments with their baby."
As expected there is an app, available on iOS and Android, to warm the bottle remotely for night-time or on-the-go convenience. The app also provides an integrated smart solution to track and monitor feedings as well as the baby's growth.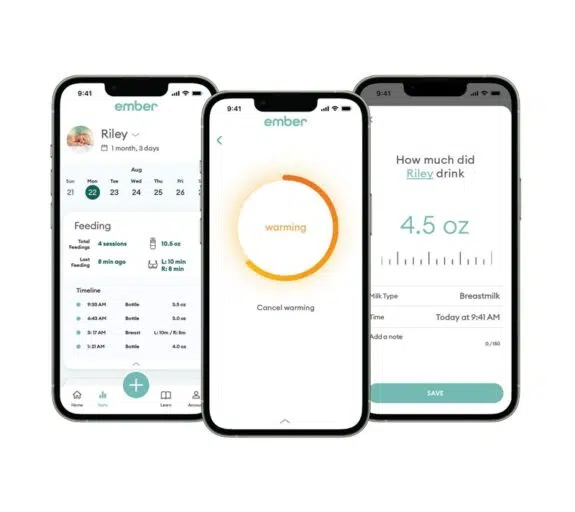 The Ember Baby Bottle System will retail for $399 when it is launched and it will include two fully assembled 6-ounce bottles with level 1 nipples, one 6-ounce Insulating Thermal Dome and one Smart Warming Puck. The System also comes with four extra nipples (two level 2 nipples and two level 3 nipples) and two nipple adapter collars, compatible with Dr. Brown's™ Wide-Neck nipples or Philips Avent™ Natural nipples.2
To learn more, visit Ember.com/baby.