Louis Vuitton has joined its luxury counterparts Dior, Burberry, and Gucci to debut a selection of items for babies.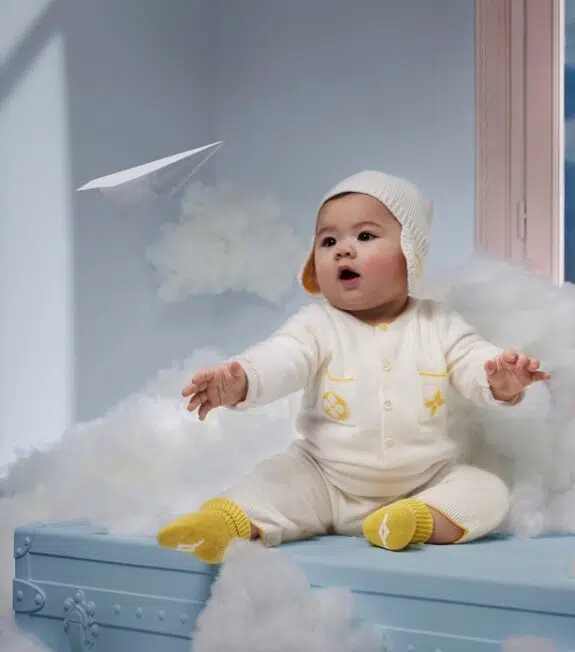 Designed for little ones up to 12 months, the new line includes everything from socks, leather shoes, and onesies to knitted sets, blankets, coats, and teddies.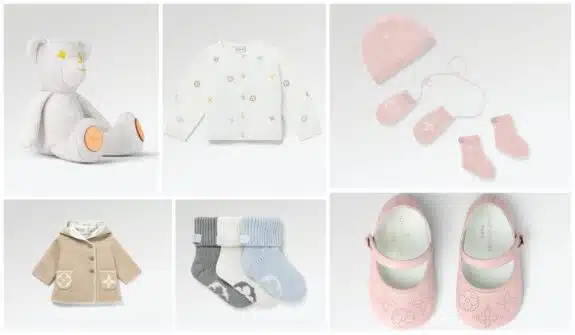 Many of the items are adorned with Vuitton's signature Monogram Flower-pattern – some with multi-colored flowers in a muted tone perfect for newborns.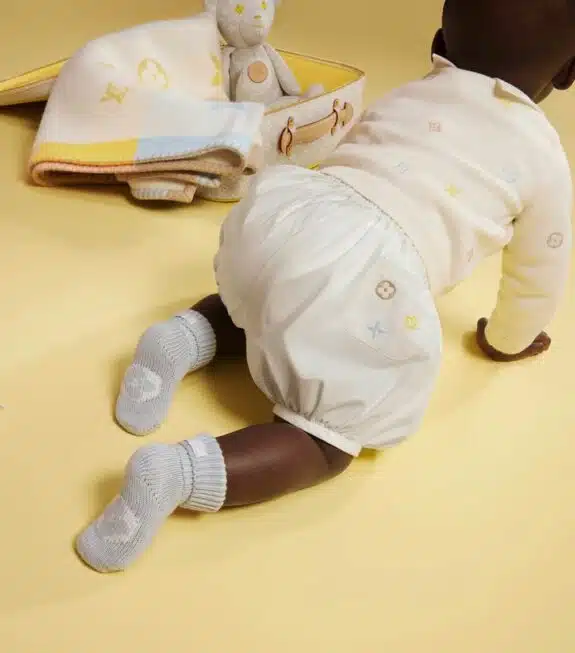 Planning to travel and want your baby to have their own luxe suitcase for the trip? This Baby Suitcase($3,350.00CAD) comes in soft cotton with a jacquard Monogram pattern and is complemented by natural leather trim, including a Monogram Flower name tag, while yellow stitching recalls the House's iconic leather goods. Inside, it has a warm yellow lining and a leather label embossed with the Louis Vuitton signature.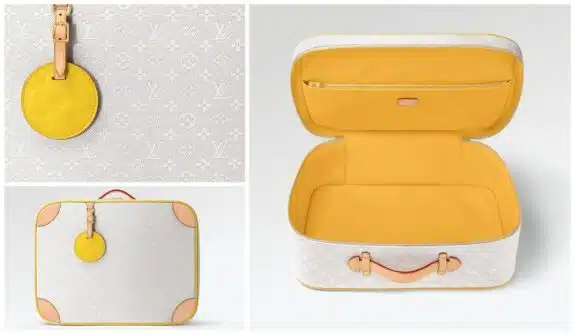 In addition to soft goods, LV has included some classic gift ideas like a Silver Souvenirs Box($670 CAD), Silver Rattle($2020CAD), and Silver Tumbler($1430CAD).

By far, the pièce de résistance is the Baby Wardrobe. Here in Canada, it will set you back $86,500.00.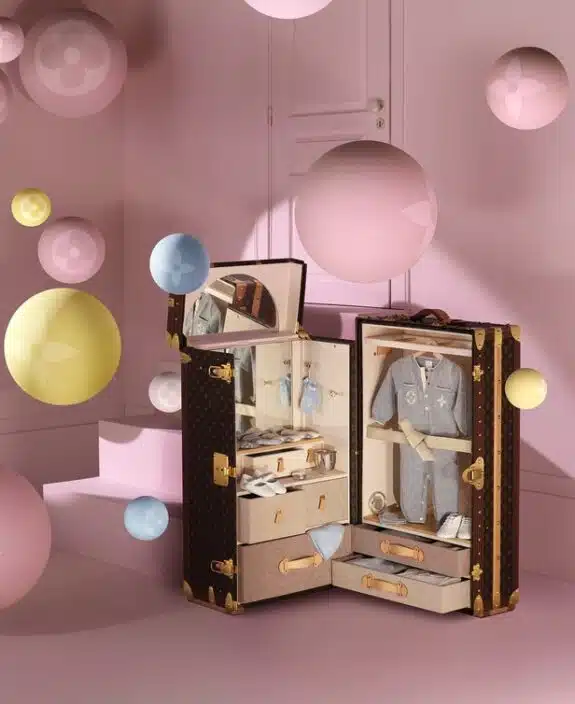 A reinterpretation of one of the most iconic product of the Maison : the Wardrobe, created in 1875. The Baby Wardrobe is the perfect trunk to accompany a lifetime, it can be gifted for birth and kept all lifelong thanks to its versatility.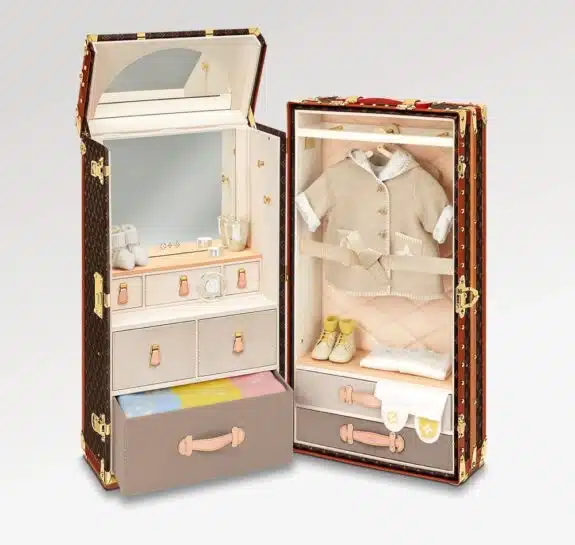 For more information please visit Louis Vuitton's website.