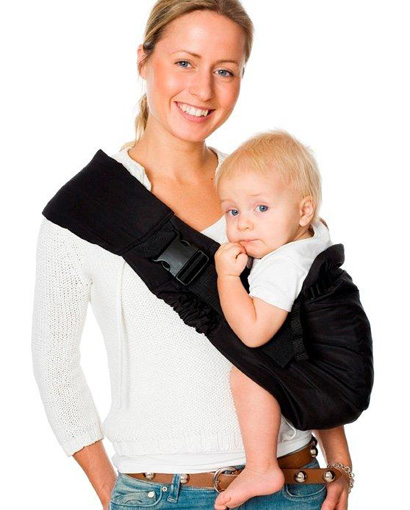 I have lots & lots of baby carriers. With 4 small children, it's impossible to get through the day without one. In the Pocket Baby's Baby Carrier is my new favorite. It's comfortable, easy to use and folds up into it's own self-pouch which makes it super easy to carry with us wherever we go.
In the Pocket Baby's carrier is a very adjustable pouch style carrier. Which means you don't have to worry about which size to buy. You just pop it on, put your baby in and adjust the buckles and the baby within the pouch (directions available on the website as well as with the pouch). It even has a very convenient handle on the inside that makes it easier to adjust the seat area for your child.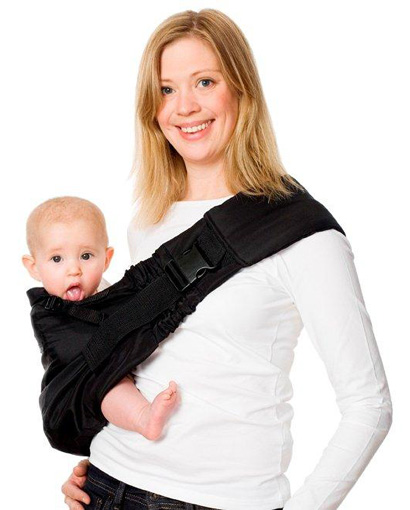 It's very simple to put on and adjust quickly. The possible size variation allowed by the adjustability should easily fit most people. I have very narrow shoulders and am long waisted, so it can be hard to adjust any carrier to fit me well, but this one is great. The carrier has 4 sets of adjustments, 2 front and 2 back, which means you can get it to fit exactly how you want it. It's also very lightweight at about 11 ounces, so it adds no extra bulk at all and folds up to a tiny 8 x 6 x 3 inches that drops nicely into any bag. Despite its size it will hold a impressive 44 pounds of baby, which means that I could actually put my very large 5 year old in it if I wanted. I haven't tried that, but it does comfortably hold my 20 pound 8 month old and my 25 pound 22 month old. Once you're done, just fold it back into itself and pop it away for the next time.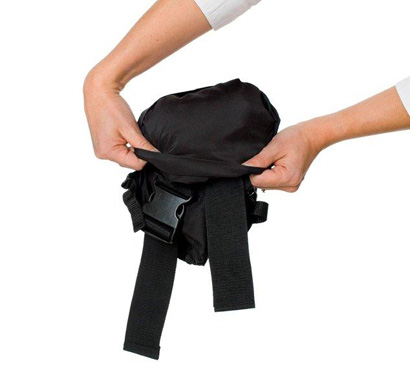 This is a really great option for families on the go. It is very comfortable, will fit more than one wearer with ease, which means 1 carrier for mom and dad, and can just pop in and out of your bag or stroller. I really do carry mine with me now where ever I go. My daughter loves riding in it. She enjoys sitting on my hip and being able to see what's going on around her and I love how light it is and easy to use. Available from In the Pocket Baby's webshop, it retails for $124. The carrier is meant to be used once your baby has good head control, around 4 months and can be used for probably longer than you will need it with the 44 lb weight limit. In the Pocket Baby's Baby Carrier is really a great product to have in your own bag or to give as a baby present. You'll not be sorry to own it, but you might be sorry if you leave the house without it. – Kiersten, Staff Writer
---
*Thank you to In The Pocket Baby for sending us this sample for review*
---