As the British children's show the Octonauts becomes more popular with little ones we are seeing a lot more toys being offered in conjunction with the series.
The Octonauts GUP-X Launch & Rescue Vehicle from Fisher-Price is a really cute vessel that can be transformed into three different toys.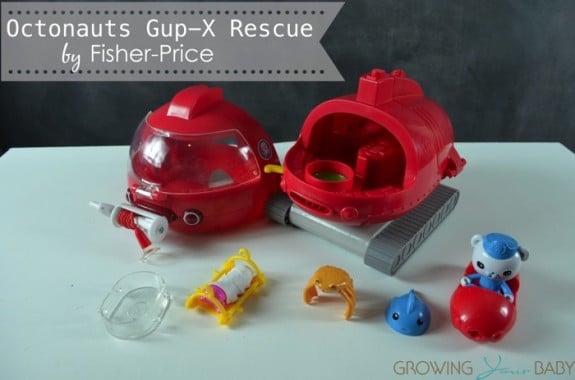 Starting off as the full rescue vehicle, the main compartment can be removed to be used at the glider, and there is also a 'Octo-Ski' that can be dispatched(ejected) off the back.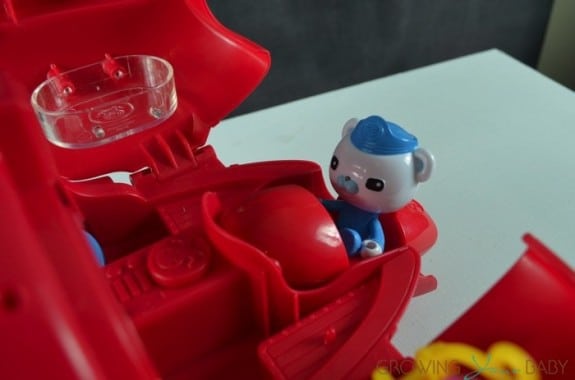 This set comes with some underwater creatures that can be rescued like a horseshoe crab, sea crab, a sea cucumber that also comes with a bandaid and, of course, Captain Barnacles. Inside the unit there is a stretcher to help facilitate the sea recovery mission, and a reservoir to hold the critters when they are being transferred.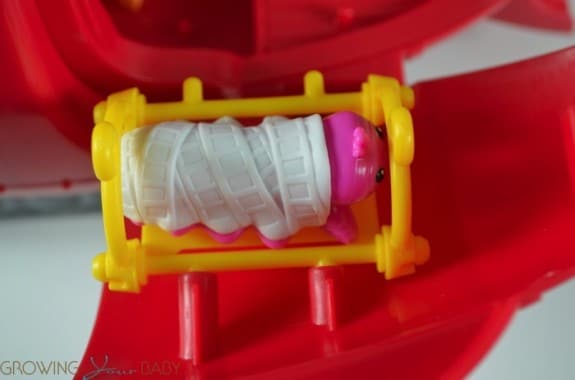 At the front kids can attach the rescue pulley and secure it to a hard surface. The stretcher clips on to the line and can slide back to the vehicle after the creature has been saved.
If you remove the pulley bracket kids can load slime disks into the front of the unit and shoot them across the room. This action is accompanied by some orders and advice from the Captain, and even without disks in the hopper, he will continue to if kids pull the lever.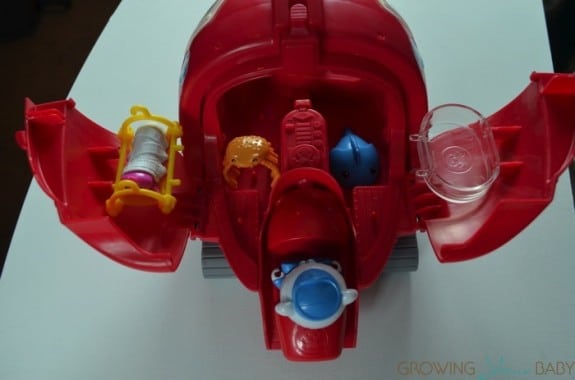 I like that the front glass area opens, which makes it easy to re-load more slime and also store the characters inside the unit.
Created for kids 3+ this is a great set because it comes with a lot of the pieces that kids will need to create an adventure.
One thing I should note about this set is that even though other items in this collection are submersible this set is not likely because of the audio element.
Below is a video I created to show off some of the great features of the Gup-X Launch and Rescue Vehicle!