This Fall bugaboo's urban stroller, the Bee, is set to get a remodel!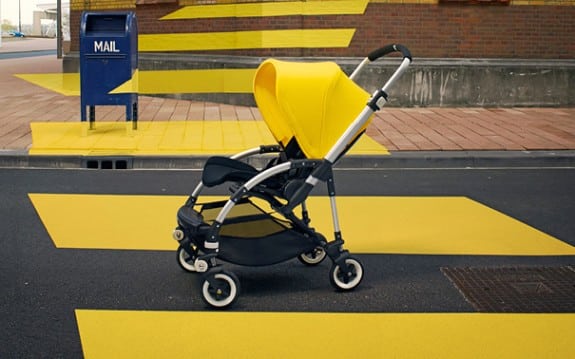 Designed specifically for parents who live life on the fly, the Bugaboo Bee3 will continue to be a great option for newborn to toddler. It will feature an easy-to-carry, lightweight bassinet, and an extendable sun canopy to give your little ones even more protection.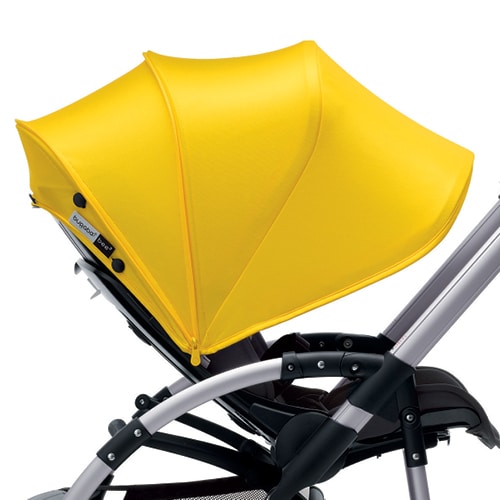 Brand new fabrics and colors offer creative style combinations and refresh options, while a large underseat basket means more room for all of your essentials.
The Bugaboo Bee3 is created with Bugaboo's newest fabric which is even softer and more breathable, creating better ventilation and a more comfortable experience for your child. There are 64 different color combination options, allowing parents to customize their stroller and cruise the city in style. Not only is the new fabric attractive, it's durable and specially designed to be water-repellent while still washable. The sun canopy fabric also provides effective UPF50+ sun protection from the sun.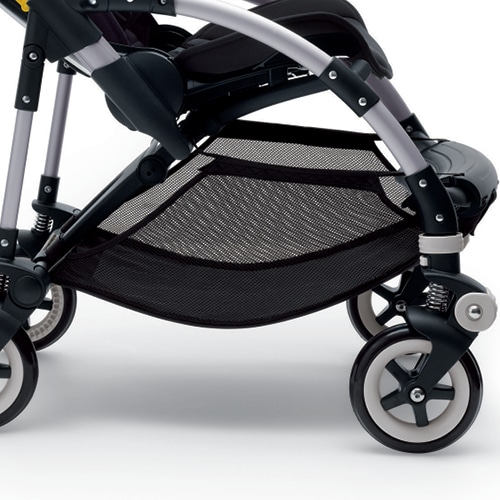 The Bee3 will continue to be extra light, compact and quick, while growing with your child. Its unique seat extends, reverses and reclines in just a few clicks to allow the stroller to conform to your lifestyle and your family.
"The Bugaboo Bee3 features innovative functionalities like the 3D compact fold making it easy to collapse, carry and store this urban stroller. Its unique seat can extend, reverse and recline, and with the new lightweight bassinet it's even more comfortable to go around town with your baby or toddler," says Max Barenbrug, founder and Chief Design Officer of Bugaboo International.
While its one-piece fold with seat makes it easy to collapse, carry and store in the tightest of spaces.  The wheels will also get a trendy 5 spoke makeover.
After all that is what bugaboo is famous for – creating beautiful products that effortlessly fit into our lives.  We can't wait to see the Bee3 when it's released in September!
Specs:
Price:
Bugaboo Bee³ with bassinet: USD $949 – $999
Bugaboo Bee3 without bassinet: USD $719 – $769
Bugaboo Bee3 bassinet (as accessory for Bugaboo Bee owners): USD $309.95
Colors:
Seat fabric available in: black, grey mélange, dark khaki, red
Sun canopy available in: black, grey mélange, dark khaki, red, bright yellow, soft pink, ice blue, off white
?Bassinet available in tailored fabric set: black, grey mélange, dark khaki, red
---