Every day, more than 700 children are born HIV positive.  But we can all help significantly reduce that number. In fact treatments are available that cost as little as 40 cents a day to prevent the transmission from mother-to-child.
Founded by U2 frontman Bono, and Bobby Shriver of ONE/DATA in 2006, (PRODUCT)RED was created to engage the private sector for the purpose of raising awareness and funds to help eliminate HIV/AIDS in Africa.  In the past the RED campaign has teamed up with companies like Nike, Apple Inc., Starbucks, Converse, GAP and Bugaboo. This week it was revealed that the popular layette company aden + anais would debut a special RED collection that would give 10% of the retail price from every item in that collection to the Global Fund to fight AIDS.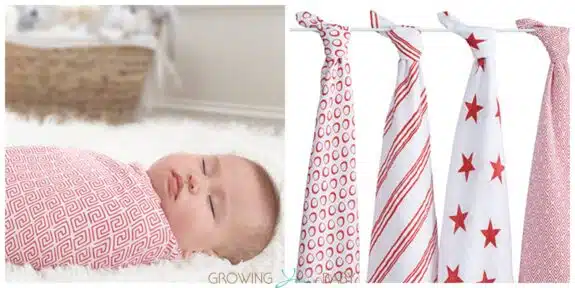 The new (aden + anais)RED Special Edition Collection includes a four-pack of swaddle blankets ($49.95), a two-pack of swaddle blankets ($32.00), a three-pack of snap bibs ($19.95), a two-pack of burpy bibs ($22.00), a dream blanket ($49.95), and a three-pack of Musy Mates ($19.95) (Europe only).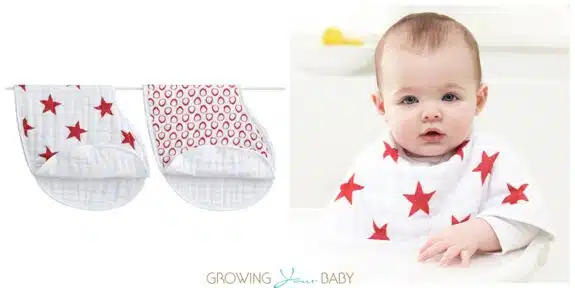 Of the partnership, Raegan Moya-Jones, Co-Founder and CEO of aden + anais said, "The will of a mother to protect her child is one that hits close to home for me. To really maximize the potential impact of our partnership and drive as many contributions to the Global Fund as possible, it was important to me that the new (aden + anais)RED Special Edition Collection include six of our highest-selling muslin products.  These are items that newborns love, that toddlers continue to enjoy, and that expecting parents find essential for their baby registry."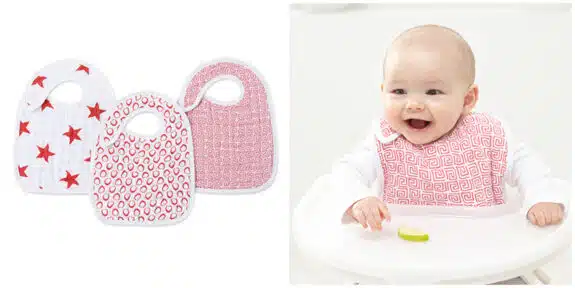 One aden + anais (PRODUCT)RED™ can provide up to 12 days of life-saving medicine to help prevent a mother living with HIV from passing the virus to her baby.
To date, (RED) has generated more than a quarter billion dollars for the Global Fund to fight AIDS, Tuberculosis and Malaria, to support HIV/AIDS grants in Ghana, Kenya, Lesotho, Rwanda, South Africa, Swaziland, Tanzania and Zambia.  100 percent of that money goes to work on the ground – no overhead is taken. Global Fund grants that (RED) supports have impacted more than 40 million people with prevention, treatment, counseling, HIV testing, and care services.
---