The First Years is known for designing products for families that offer value at a reasonable price. We recently had the opportunity to review their mid range Jet Travel stroller, which does just this. Priced at less than $50 this lightweight stroller is feature rich and easy to push.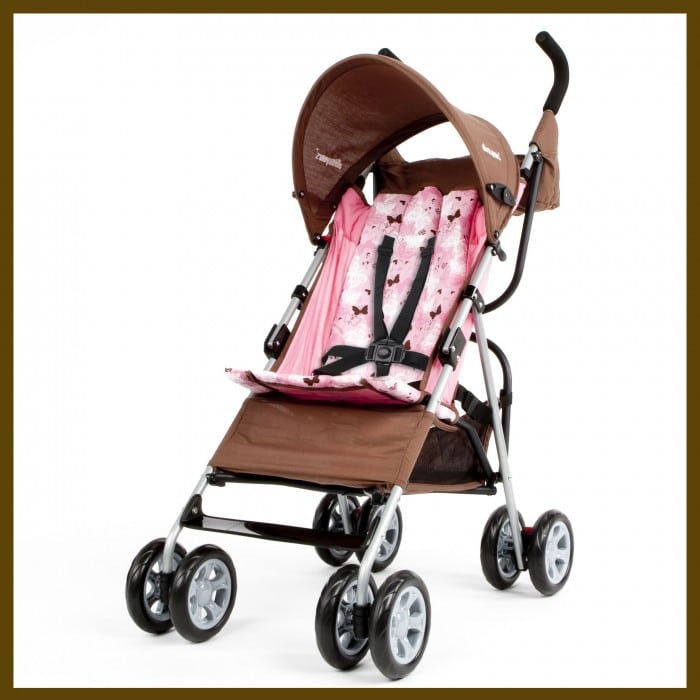 Installation: Out of the box all I needed to do was pop on the wheels and sun canopy. While there were instructions provided, it was easy to see where each piece needed to go as the front wheels were packed at the front of the stroller and the back wheels have locks on them. The canopy just popped onto the frame and then velcroed in place.
Getting Started: Opening this stroller is easy. Unclip the lever, unfold and lock in place. The First Years has even added covers over their side hinges as they are similar to the ones that have been causing amputation risks on other travel strollers. Closing it is just as easy. Lift the lever and push it forward. Once collapsed, just lock and go. The First Years bills this stroller as a one-handed fold and I agree. Once you unlock the frame, the Jet almost closes on it's own.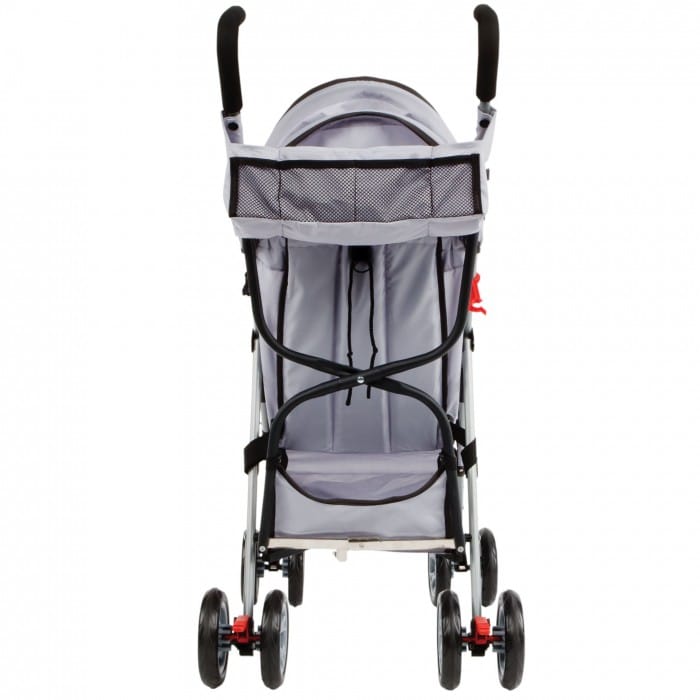 Features: This stroller is loaded with features that will make any parent-on-the-go happy. Weighing in at just 11lbs, The Jet features a lightly padded seat(14″ wide) that will accommodate a child up to 50lbs. For safety it's equipped with a five-point harness, 3 height adjustments. While the seat doesn't recline flat, there is a small adjustment at the back to give a slight recline. It is also made of a nylon material that could be hand washed if needed.
Some features not normally seen at this price point are 8- 6″ foam wheels, a large parent console that includes 2 beverage holders and taller foam handlebars. For storage, the Jet has a small basket under the seat that will hold a small diaper bag or shopping bag.
I highly recommend this stroller to parents looking for a reasonably priced travel/mall stroller. It pushes nicely, folds up to almost nothing and holds both of my boys comfortably. It has many options that aren't offered by other strollers in this price category and comes in a large variety of trendy patterns (7 in total).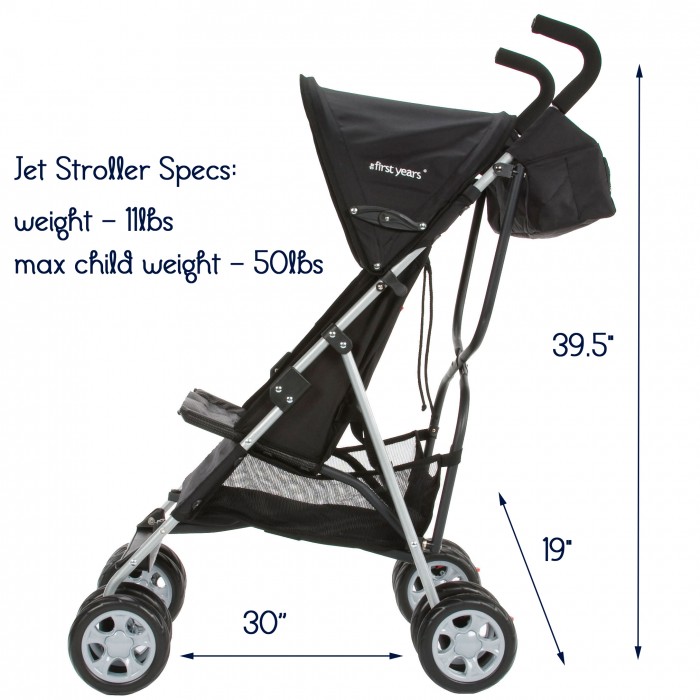 ---