It was a family day out for Josh Duhamel and Fergie on Saturday!   The pair were photographed getting into the Halloween spirit while visiting Mr. Bones Pumpkin Patch in West Hollywood with their son Axl.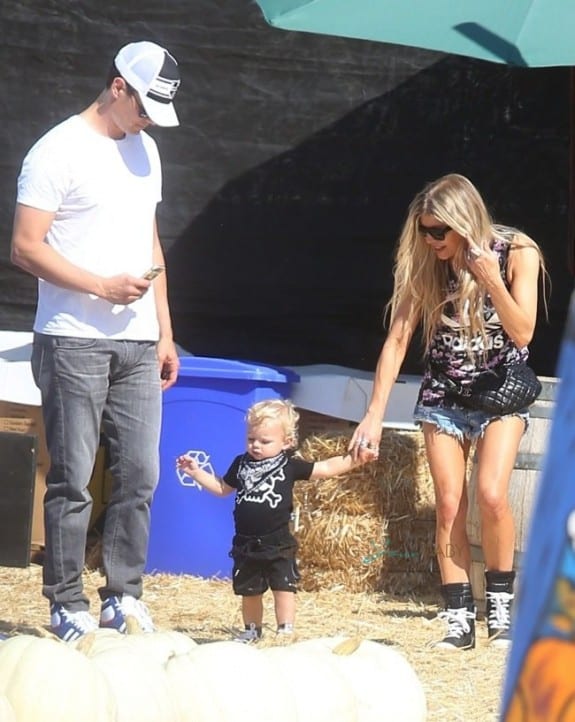 The happy family navigated the rows at the patch picking out the perfect gourd.  Now 14 months old, Axl is on the move and keeping his parents on their toes!
While on Ellen last week Josh told the host he is also starting to test them out.
"He's also defiant. They get to a certain age and they start to test you a little bit. He'll stick his finger up my nose and I'll say, 'No. Don't do that,'" Duhamel laughed to DeGeneres. "Then he'll stick it up his nose. He thinks it's funny."
Earlier in the day Josh enjoyed some time with his little guy at the park in Santa Monica.  The actor was joined by the family's dog and a nanny as he strolled down the boardwalk and played with Axl on the climber.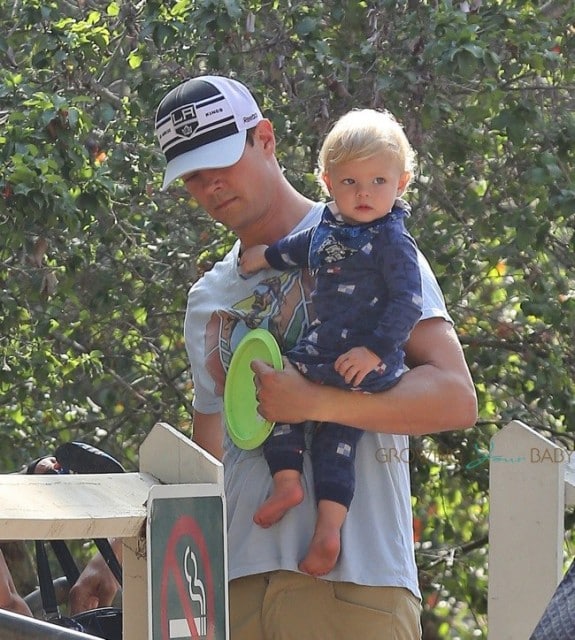 Josh is often spotted out enjoying some boy time with his son in the morning.  For the past couple months he has been busy filming his new show Battle Creek and promoting his newly released projects.  But it appears what spare time he does have goes to his family!
{FAME/FLYNET}
---
[ad]