Fisher-Price has added a new set to their famous Little People Collection! Fans can celebrate the holiday season with their pal Ralphie with this special edition Collector™ A Christmas Story figure set.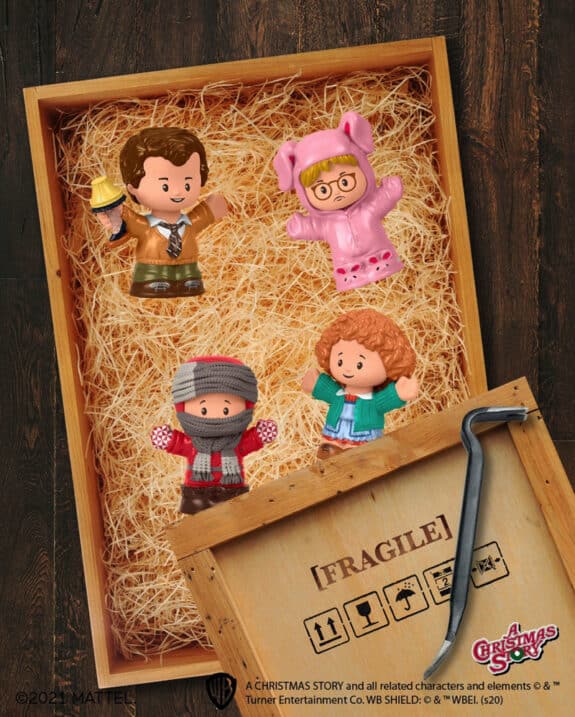 This adorable figure set features four characters from the iconic film all brought down to Little People® toy size, including Ralphie, Mrs. Parker, Mr. Parker, and Randy – the perfect gift for movie fans of all ages!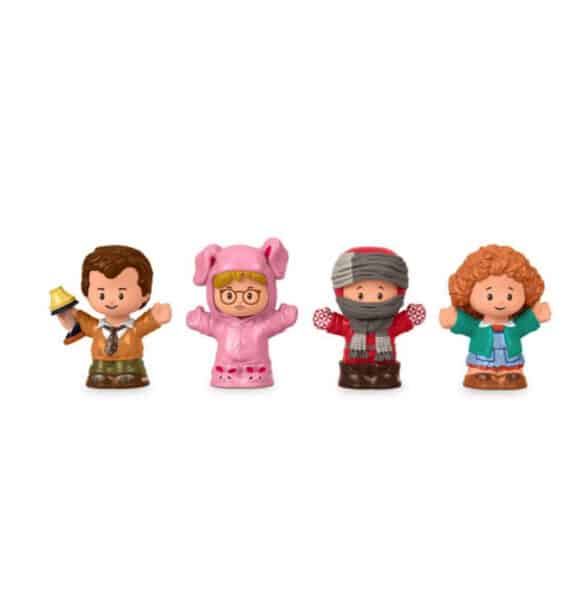 The set includes:
Special edition Little People Collector™ figure set for fans of the classic holiday film, A Christmas Story
Includes 4 characters from the film: Mrs. Parker, Mr. Parker with his leg lamp, Randy, and Ralphie in his pink bunny outfit
Each figure stands over 2.5 inches tall
Look for more special edition Little People Collector™ figure sets to add to your collection!
Comes in a special, gift-ready package.
$19.99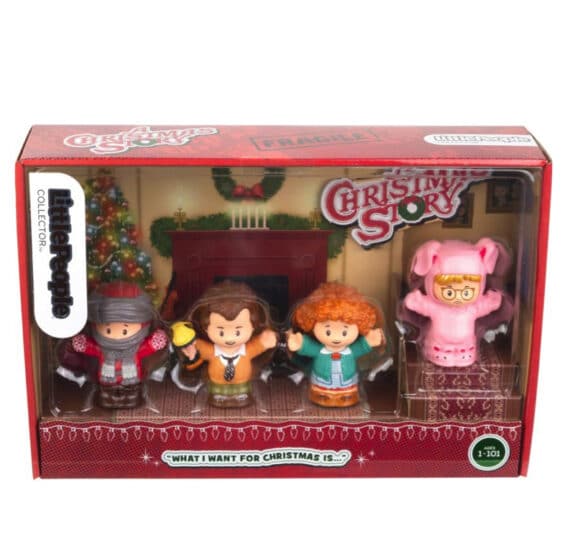 The Parkers join a long list of incredible characters that have been recently reimagined as Little People. Earlier this year, Fisher-Price debuted a Run DMC set, Golden Girls, Kiss, The Office, and The Rolling Stones!