Gabriel Aubry was spotted with his daughter Nahla making their way through a busy terminal at LAX ahead of a departing flight out of Los Angeles on August 1, 2018.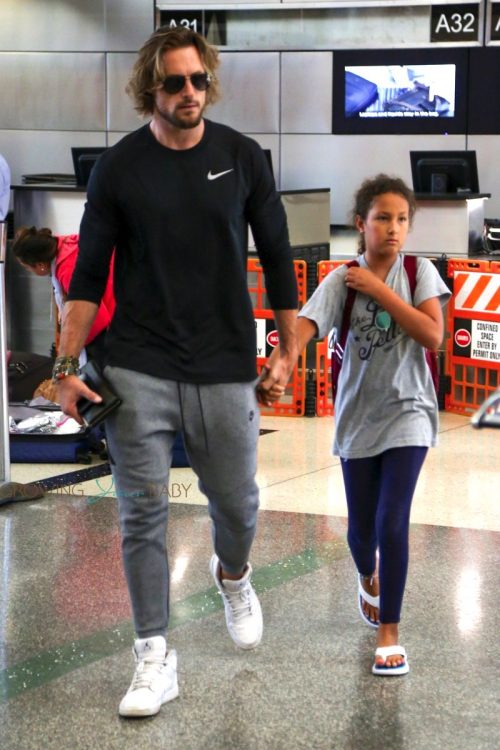 The model was dressed comfortably in Nike from head to toe while Nahla opted for a pair of yoga pants, flip flops and a tee.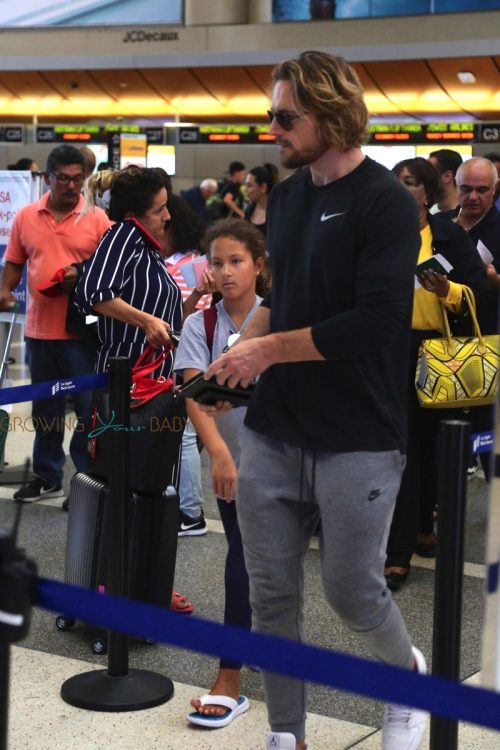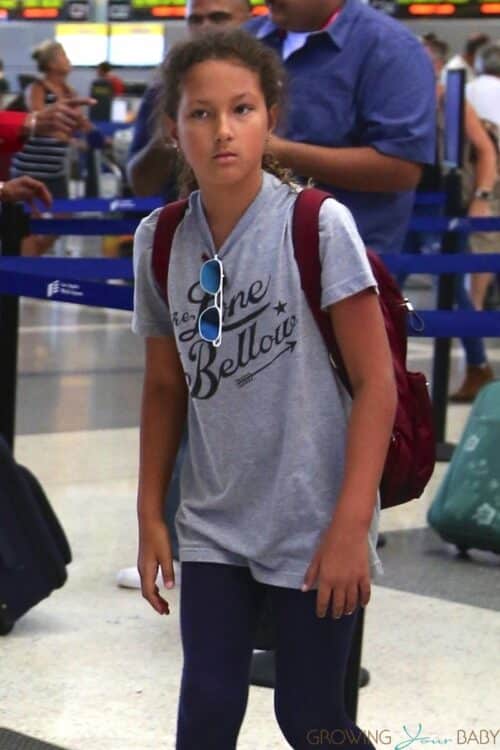 A couple days before the trip mom Halle Berry was photographed out at Ikea with Nahla.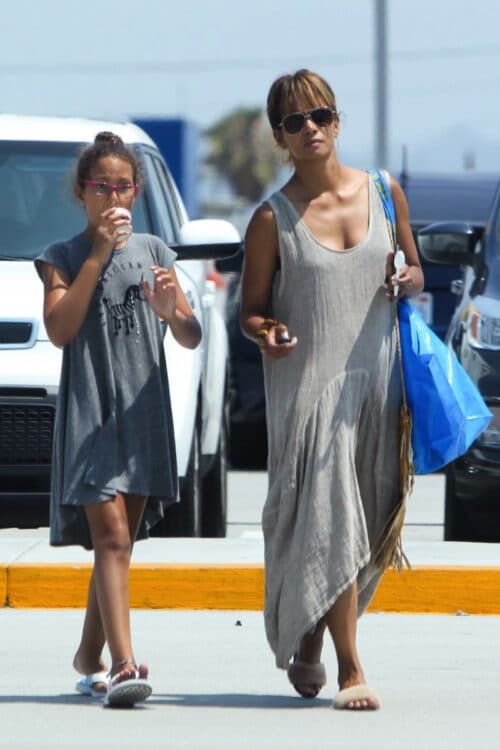 After quite a few years battling things out in court, Halle and Gabriel must finally be in a good place because the pair attended a carnival together with Nahla over Mother's Day weekend.
{BACKGRID}