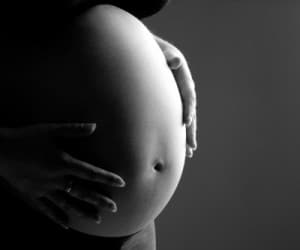 Gestational diabetes, a form of diabetes that appears during pregnancy and disappears after childbirth, may give doctors a view into the future health of a woman.
According to research, half of the women who experience gestational diabetes will go on to develop Type 2 diabetes later on in life. Experts suspect that the gestational diabetes was a sneak preview into the future, a warning for a woman to take better care of themselves after pregnancy. Many women could prevent this from happening with serious interventions shortly after birth.

"It's almost as if you got a preview . a window to the future," says Dr. Ann Albright, a diabetes specialist with the Centers for Disease Control and Prevention. "This is a population that really should be targeted for intervention."
Women who experience gestational diabetes are often told to return for a follow-up test within six months after birth. However, fewer than one in five women actually do. What they may be missing are the early warning signs of a more serious diabetes complication to come. Women are then supposed to continue coming back in the following years to keep a check on their blood sugar levels. For most, this does not happen.
After a case of gestational diabetes, a woman's body is permanently altered in how it deals with sugar. This can increase her chances of diabetes afterward. The Centers for Disease Control and Prevention suggests women have their blood sugar monitored every one to three years after childbirth.
Now, the American Diabetes Association is recommending a change in how pregnant women with gestational diabetes are tested and treated. The new testing process will spot even milder cases of diabetes, those that normally go unnoticed. This will help more women get treated and prevent complications with their deliveries and health. This also means more women will be spotted for the warning signs of Type 2 diabetes to come.
Between 2 and 10 percent of women develop gestational diabetes during pregnancy. If untreated, it can cause higher than normal fetal growth and lead to complications during pregnancy and delivery. Women with gestational diabetes have a higher rate of cesarean section births. – Summer, Staff Writer
Related Articles:
---
[ad]