Who says ex's can't get along? Gisele Bundchen and Bridget Moynahan were photographed together on the sidelines at 7-year-old John, Bridget and Tom Brady's son's soccer game. Tom and Bridget split when Bridget was early in her pregnancy and he started dating Gisele shortly after. When John was just a toddler Gisele spoke to Vanity Fair about her bond with her stepson saying,
"I understand that he has a mom, and I respect that, but to me it's not like because somebody else delivered him, that's not my child. I feel like it is, 100 percent."
The comments, many believed, left the two moms at odds, but today – the issue is a thing of the past! Gisele and Bridget appeared to be getting along well at the game and stood together the whole time pointing out plays and laughing.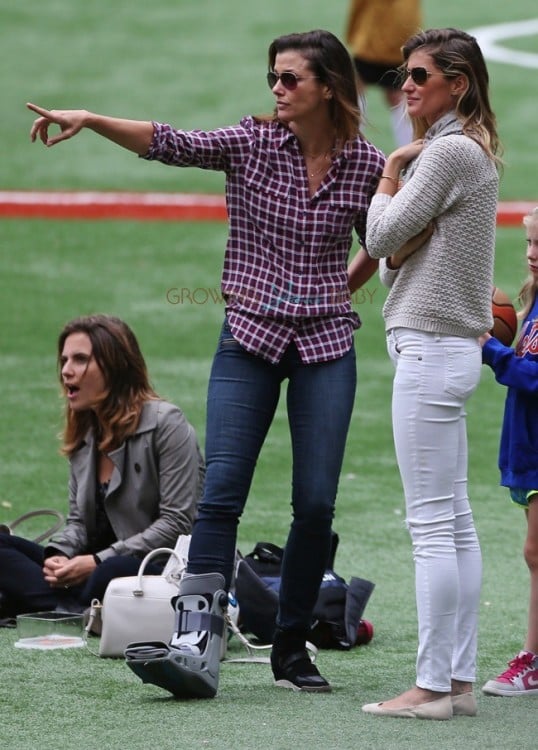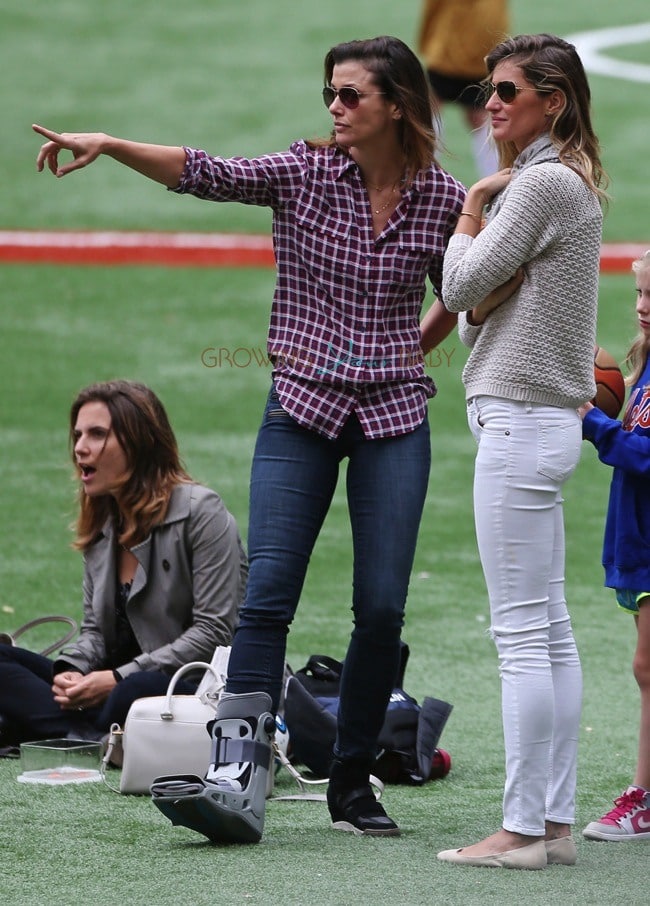 John was spotted arriving and leaving with Gisele so it must be their weekend with him.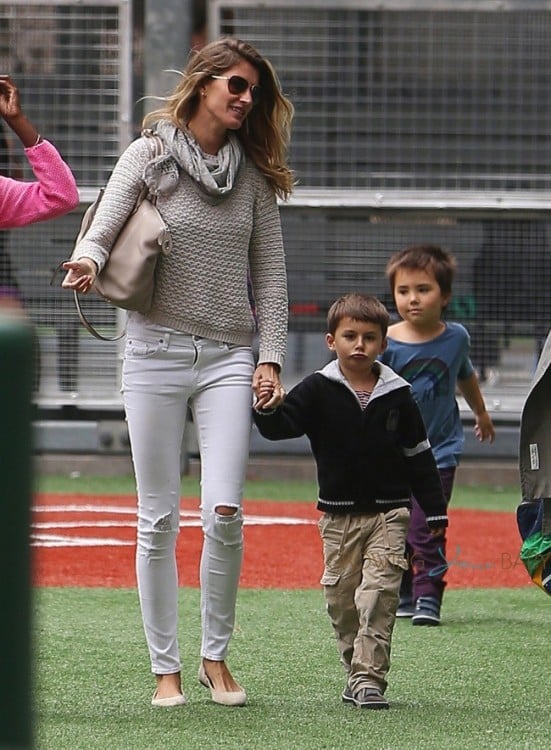 At the end of the game, the proud step mama gathered some of his teammates together to take a group shot. She also looked to be giving him a pep talk on the sidelines before the game started.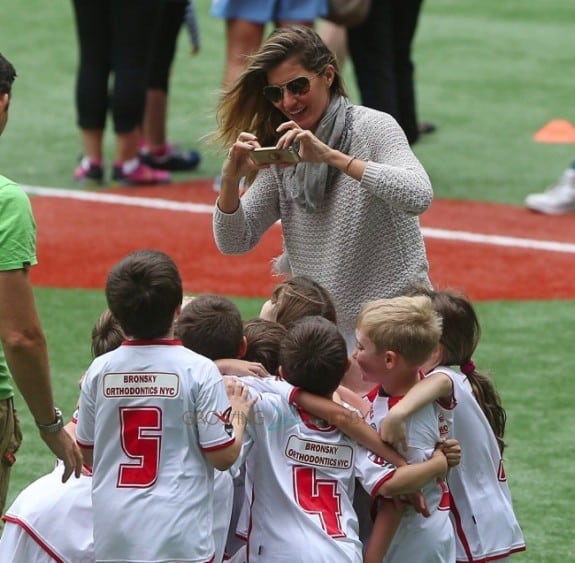 While John is Bridget's only child, Tom and Gisele are parents to Benjamin, 4 and Vivian, 1.
Despite their high-profile lifestyles they are often seen out around Boston, their hometown, playing at the park and spending time together as a family.
{PACIFIC COAST NEWS}
Related Posts: