Fun in the sun! Tom Brady and his wife Gisele Bundchen were photographed enjoying some family time at the beach with their kids John, Benjamin and Vivian in Costa Rica on Monday.
The girls rocked their two-piece bikinis for the hot, and sunny day, while the boys combed the beach in their swim shorts.
The family appeared to have a great time playing in the waves and on the beach with Gisele playfully lifting Vivian up in the air.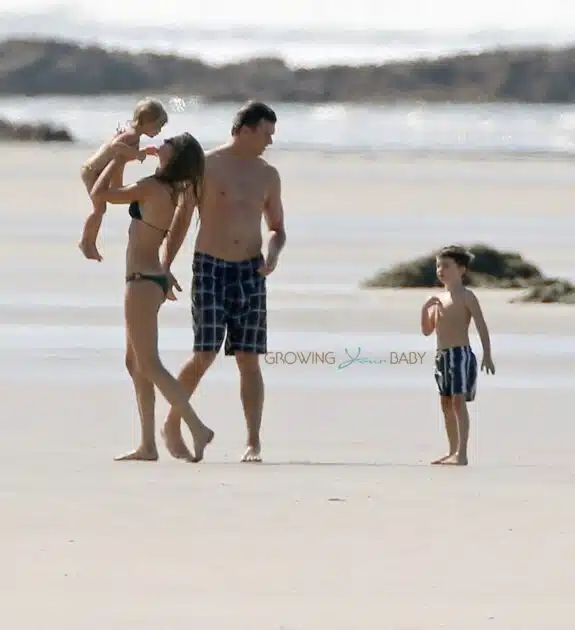 The supermodel was also spotted playing in the ocean with Tom's son from his relationship with Bridget Moynahan, John.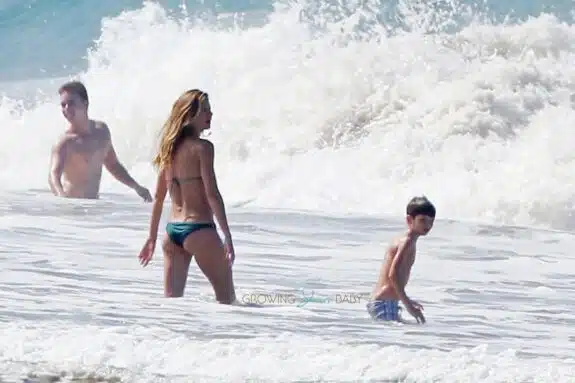 The couple has a strong connection to Costa Rica as they have a holiday home in the country as well as it being the location of their 2009 wedding ceremony.
Later in the day Tom shared a photo on Facebook of his three kids burying him in the sand along with a caption that said, 'Someone please dig me out before training camp!'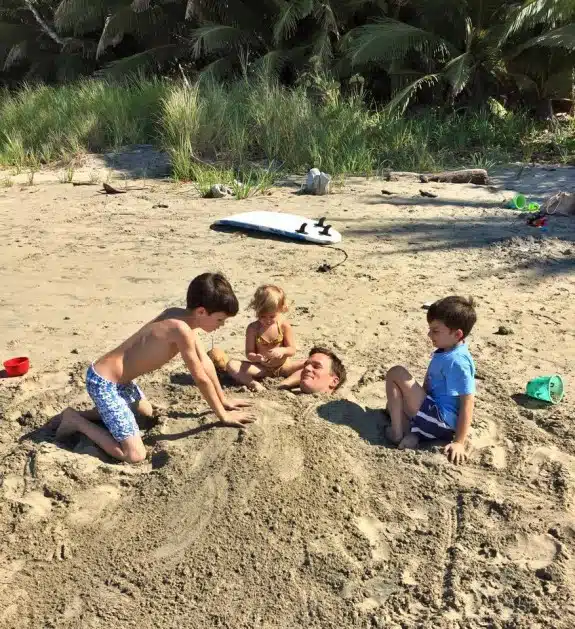 The family still has a lot time before training camp starts. Tom doesn't have to report back until the Summer.
{AKM/GSI, PACIFIC COAST NEWS, FACEBOOK}