Halle Berry and daughter Nahla were spotted picking pumpkins at the famous Mr. Bones Pumpkin Patch in West Hollywood today.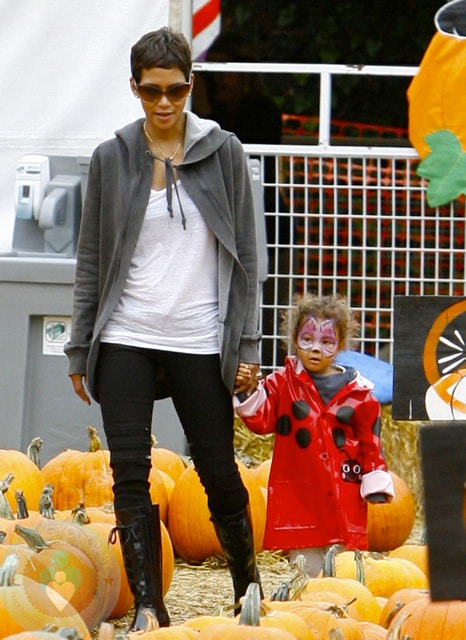 To start off their visit the pair took a ride down the skeleton slide and then the stylishly dressed actress dug right in and hauled pumpkins while a patient Nahla sat in the wagon.
To stay dry, Nahla wears a Western Chief Red Ladybug Raincoat.


Related Articles:


{WENN & FAME}