Halle Berry was all smiles while out shopping with her son Maceo at the Westfield Mall in Los Angeles on Thursday.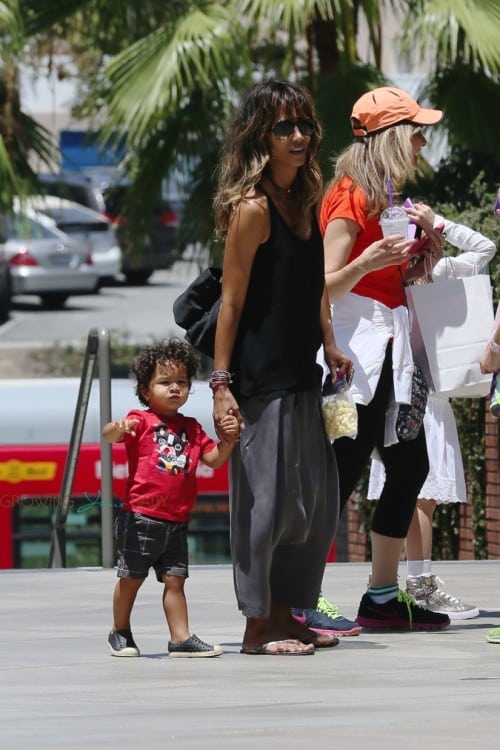 On the way in Maceo wore a red shirt and jean shorts, but he must have had an accident because he was wearing a grey shirt and striped shorts as they headed to the car.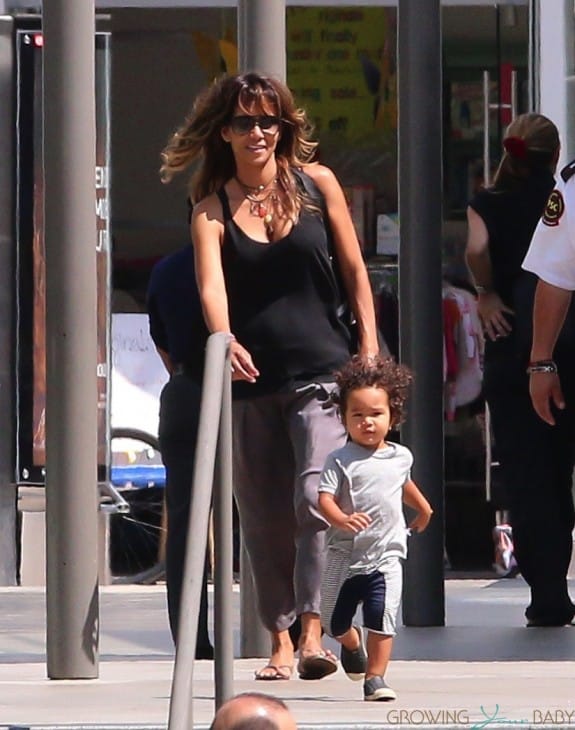 On top of starring as astronaut Molly Woods in sci-fi show Extant, Halle has recently launched her own lingerie line at Target.
Stumbling up the company while vacationing in Paris, Halle told People.com.
"I found this beautiful lingerie line that was so highly priced that the average woman could not afford it and the business was starting to falter and I thought, what if I could buy this and bring it to America and recreate the essence of this at a price point that every woman could afford it?"
Despite her full plate, Berry says finding time for this venture is easy.
"It doesn't feel like work. This for me, feels like play," she says. "I get to design lingerie and pick out fabrics and color schemes and estimate what women will want and what will make them feel beautiful so this hasn't really been hard to integrate."
{WENN}
---
[ad]