The infant twins that were attacked by a wild fox while sleeping in their room earlier this month seem to be all smiles now. The first family photo since the attack shows the girls still bandaged, but happy.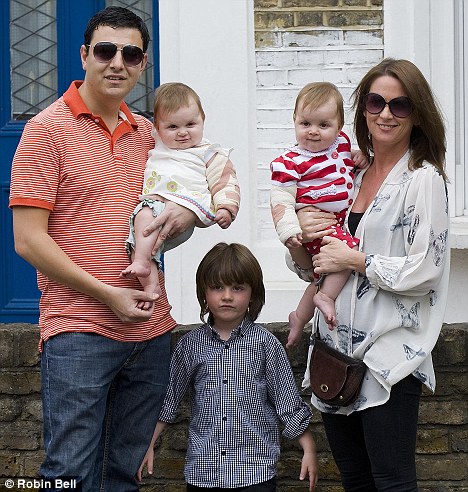 Nine-month-old twins, Isabella and Lola Koupparis, appeared with their parents outside their home in Hackney, East London. Just 15 days since the brutal attack that left both girls badly wounded, the family seems in better spirits now that the girls are reunited. Lola was discharged six days ago, after treatment to her arms and face. Isabella however, remained in the intensive care unit receiving additional treatment. Isabella is said to have suffered "life-changing injuries".
Speaking as he arrived home with Isabella last week, Mr Koupparis, a television company accountant, said it was 'incredible to have our beautiful girls back home at last'.

Photographers snapped a picture of the twins, their parents, and the girls' older brother Max leaving their home for a family celebration on Father's Day.
Since the attack made headlines, council pest control officers have caught and killed 6 more wild foxes in the family's backyard. The incident has served to heighten awareness of the dangers of foxes living in urban areas.
Related Articles: