Mohammad Saleem and Shabana Parveen have already lost one child due to rapid and excessive weight gain. Now they fear they will lose their 10-month-old daughter, Aliya Saleem to the very same issues.
Aliya was born at nine pounds, but started to rapidly gain weight starting at the age of four months. Now ten months old, she weighs more than 40 pounds—the same weight as an average six-year-old girl.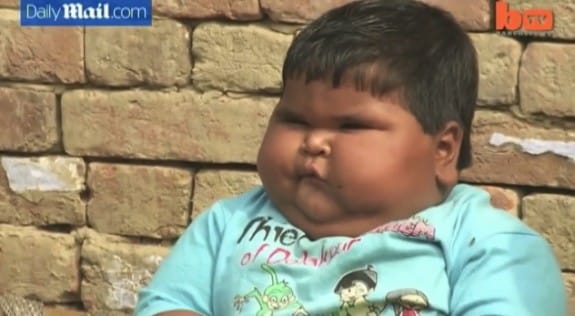 "A few months after her birth, she started gaining weight," Shabana told Daily Mail. "We had to buy her a new pair of clothes every two weeks because the old ones became too tight for her."
But clothing is the least of their worries because the excessive weight has put their daughter's life in danger.
"She keeps crying throughout the day," Shabana said. "She wakes up at night abruptly, and also she cannot breathe properly."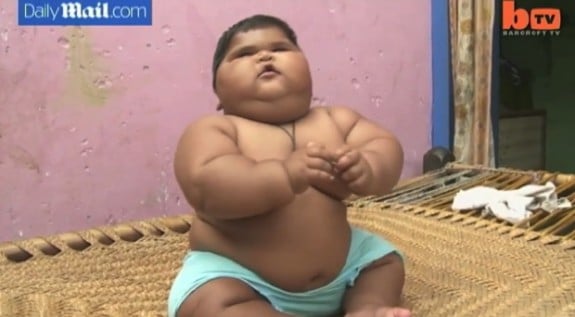 And it all seems too much like when their older daughter, Simran, died at just one-and-a-half. She had gained rapid and excessive weight, much like Aliya.
"Simran had breakfast in the morning. I left for work after that. I got a call that Simran was not well and blood was coming out of her mouth," Mohammad said. "We rushed her to the hospital, but the doctors told us that her nerves had been damaged and she passed away."
And this makes the couple very afraid for Aliya and her future.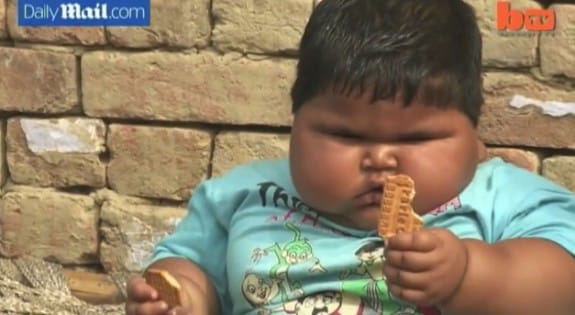 "We are scared. Simran kept gaining weight all the time," Shabana said. "Just like her, Aliya is also growing. So if we leave her untreated, we fear for the worst."
Unfortunately, the family doesn't know what to do about her health because they don't have the funds necessary to take her to a specialist that might help them get to the root of Aliya's weight gain.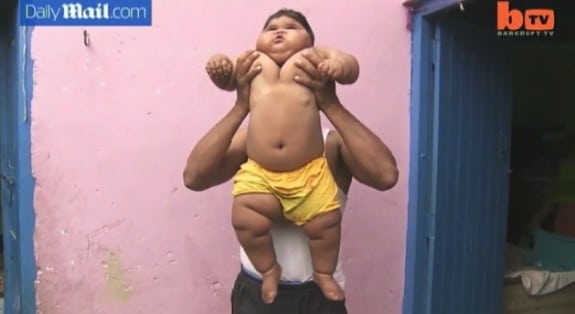 "We have tried our best, but we could only afford to take her to the local hospital," Mohammad told Daily Mail. "The doctors in the village could not tell us clearly what she is suffering from. We took Aliya to a doctor in Ranchi. After the check-up, the doctor suggested that we go to another city, but we couldn't afford that so we didn't take her."
But what they were able to do was get a consultation with a consultant at Fortis Hospital on the outskirts of Delhi.
"This is the heaviest baby at ten months of age that I have seen," Dr. Krishan Chug, head of pediatrics at Fortis, told Daily Mail. "This could be [a] case of morbid obesity or even a hormonal imbalance. But we need to conduct some tests on her before making a proper diagnosis. The treatment depends on the diagnosis that we make. There are some disorders that can be treated. As far as the reversal of this weight gain is concerned, that would depend on when we find a cause for it."
Related Articles: