It is a boy for The Bold and the Beautiful star Heather Tom and her husband James Achor!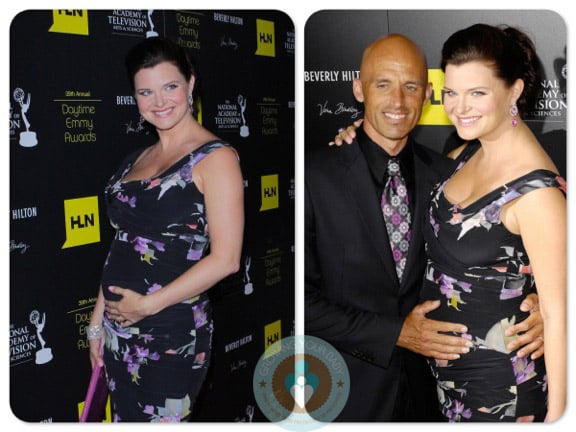 According to the actress' rep, Zane Alexander Achor arrived on Sunday, Oct. 28 in Los Angeles, weighing a healthy 8 lbs., 1 oz.
Heather was able to deliver Zane drug free and tweeted about her labour saying,
I was able to go drug free with my labor- definitely the hardest thing I've ever done- I won't lie- it hurt a lot!
Zane arrived was some water in his lungs so he was being monitored but doing well.
He was born with some fluid in his lungs so they are monitoring him- it's been a crazy 24 hours-very stressful- but he's doing well-as am I.  Zane is so strong and healthy in every way other than the fluid issue, which from what I understand is not uncommon.
The happy family is schedule to go home today.
Heather and James married in September 2011 and announced their pregnancy in May.  Look for them on HGTV in a new design series called Renovation Unscripted.
---
[ad]