Hilary Duff was spotted out and about with her son Luca Comrie in Studio City on December 06, 2015.
The pair grabbed a snack before heading to the market to meet up with friends.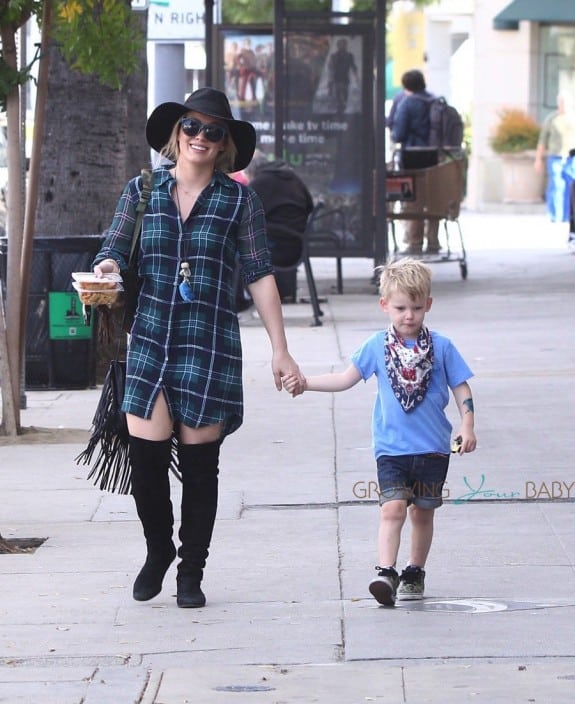 Luca was cute in a blue tee, jean shorts and a bandana as he helped his mom feed the meter.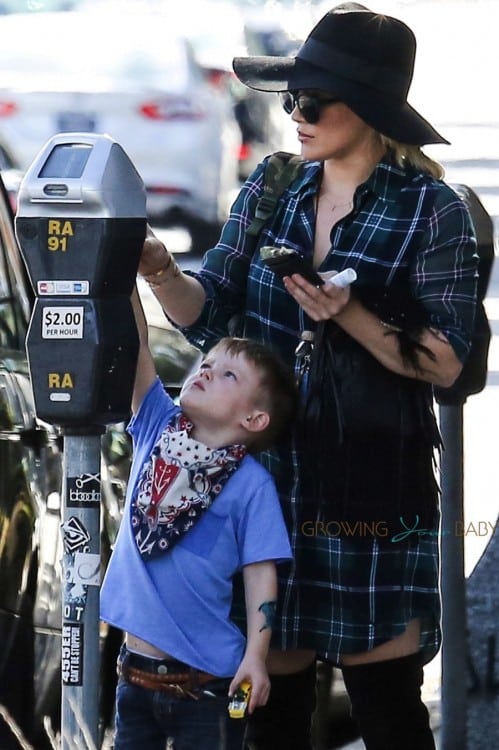 Hilary was pretty in a green plaid dress and thigh high suede boots.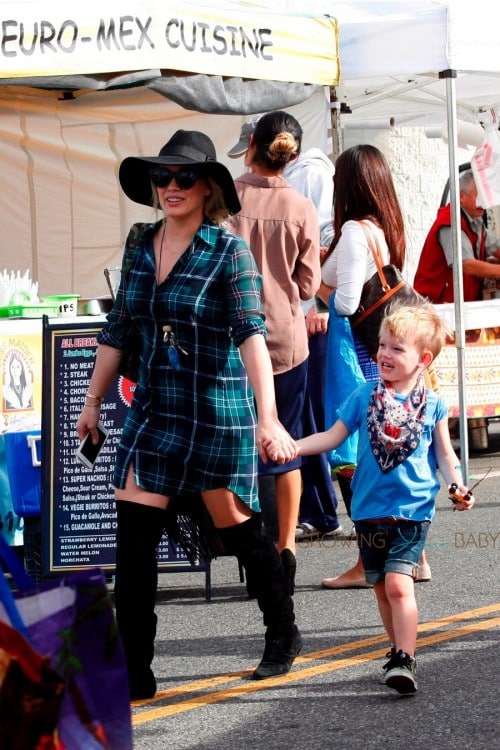 The night before the actress and her son must have slept over at sister Haylie's house because she shared a photo of Luca in his pajamas sampling some yogurt.
"Yogurt taste test w my favorite little dude," Haylie shared along with a picture of Luca sitting on the counter.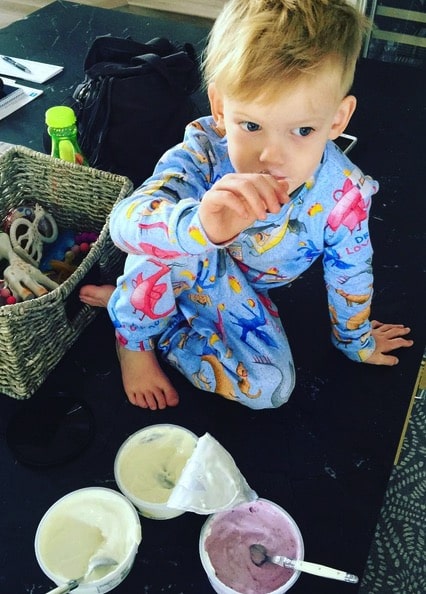 Hilary following up with a photo of Luca and his baby cousin Ryan playing on the floor.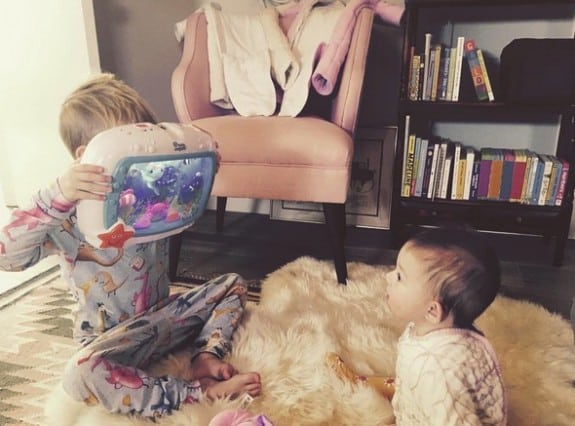 "Luca&Ryan doin' cousin things!" she captioned the photo.
Hilary currently stars in Younger from Sex and they City producer Darren Starr.
---
[ad]