IKEA has decided to make a voluntary and precautionary recall for repair of SNIGLAR crib 70×132.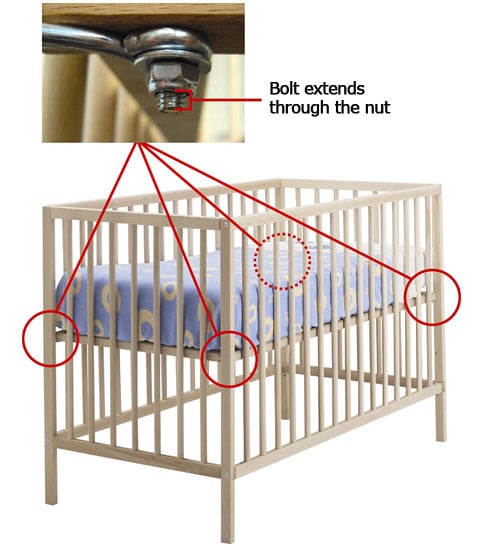 The four bolts provided with some SNIGLAR cribs to secure the mattress support are not long enough. This can cause the mattress support to detach and collapse, creating a risk of entrapment and suffocation for a child in the crib.
IKEA has received no incident reports due to cribs being assembled with the short bolts and SNIGLAR crib 70×132 is in full compliance with all applicable safety standards.
Please examine the underside of your SNIGLAR crib immediately and determine if the ends of the four bolts securing the bed base hardware extend through the nut.
If the ends of the bolts do not extend through the nut, customers should stop using the crib immediately and contact IKEA toll-free at 1-800-661-9807 for a free repair kit, visit Returns and Exchange at an IKEA store to pickup a free repair kit or return to the crib to IKEA for a full refund.
In the meantime, find an alternate, safe sleep environment for the child.
Related Articles:
---