Sleep issues and parenthood go hand in hand, and parents welcome any opportunity to make bedtime a better experience for their children. Incredibeds are adorable, plush character bed frames that will rock your tot's world and help lull him to sleep in a comforting embrace. There's also the added bonus that moms and dads needn't worry about locating their child's lovie or beloved stuffed animal before bedtime, because an Incredibed is the ultimate, super-sized lovie/stuffed animal in and of itself!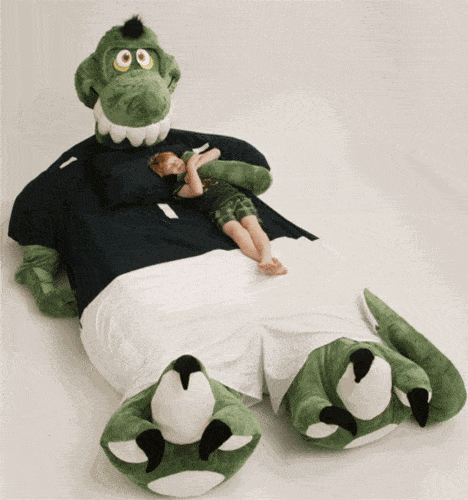 Incredibeds are ideal, safe transition beds for toddlers 18 months and older. Each plush character bed frame is soft, hypoallergenic, easy to assemble and disassemble via zippers which separate the frame into six components, machine washable and contains no metal or wood. Parents simply slip the Incredibeds character of choice over a standard twin mattress to make their child's bed inviting and fun!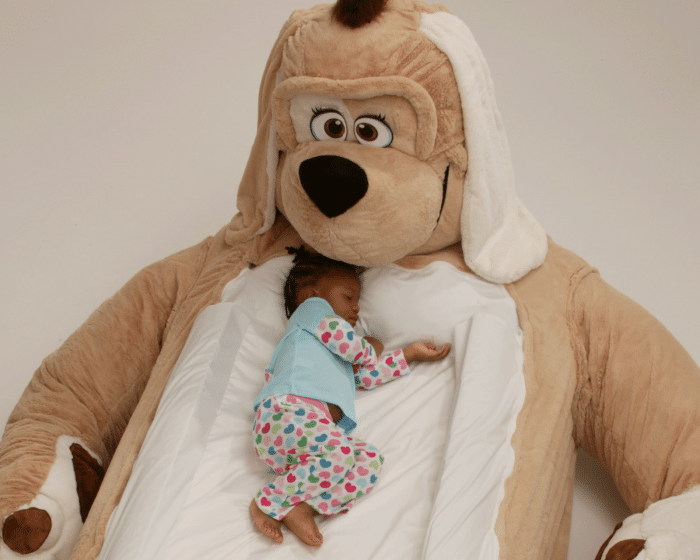 Enchanting Incredibeds characters include a Tyrannosaurus Rex, a Floppy Eared Dog, and a Brown Grizzly Bear, all available in male/female varieties. Their eyes and hair are customizable and interchangeable, so your child can help create his/her very own bedtime pal. The makers of Incredibeds truly thought of everything when they added Bedjammies as a finishing touch — sheets for the Incredibeds that double as the character's pajamas!
If Incredibeds make kids sleep in their beds through the night, then I rate them "incredible." – Beth Shea, staff writer