Most of the time, when we share stories of babies being born in toilets, it's because they've been abandoned. That's not the case with the story of an Indian baby who somehow miraculously survived after being born in a train toilet, only to land on the tracks below.
The mother, identified as Manu, had started having labor pains and went to the toilet. Though it's not made apparent in the BBC News article, she may have mistaken those pains for needing to use the restroom. While on the toilet, the mother had gone unconscious. Her newborn baby fell through an opening in the toilet—a design that is apparently quite common on trains in India—onto the tracks below.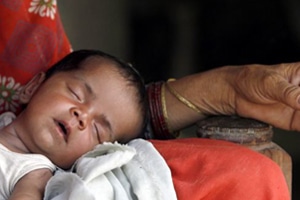 The baby was discovered by warehouse guards near the tracks. They'd heard the crying and had alerted officials, who then came to retrieve the baby and then took him to the hospital. The mother was also transported to a hospital once the train stopped, North-west Railway spokesman, Tarun Jain, told BBC.
"Once the train reached its destination, the mother was admitted to Hanumangarh town hospital," Jain said. "After being rescued, the baby was initially taken to the local hospital [in the Dabli Rathan area] where he was given first aid. He was also later shifted to the town hospital."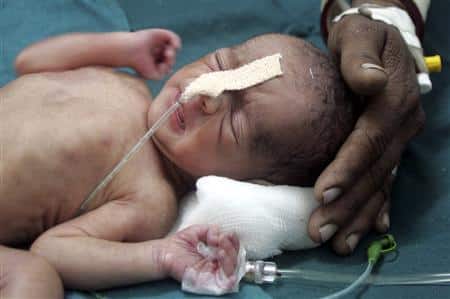 The hospital's chief medical officer, Dr. SP Rohilia, said both mother and baby are now doing fine. And, though in the neonatal care unit, the baby has no signs of serious injuries, and all tests have come up normal.
"But he is underweight, and we are keeping him under watch," Dr. Bijrania told BBC.
Related Articles: