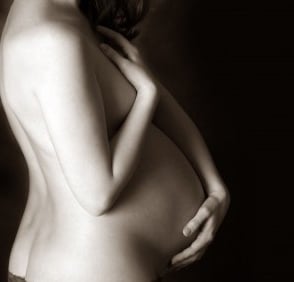 Exciting news in India. A 24-year old mother has welcomed the first all-male set of quintuplets, incidentally, also the lone surviving set in India. Sabira Khan delivered the five babies yesterday at 28 weeks gestation by C-section in just 3 minutes.
"The set was conceived naturally. This, apart from being the first survivor set in India, is the eleventh all-male set and the seventeenth set of natural conception in the world," said Dr Suchitra Pandit, the gynaecologist who operated upon Sabira. The average weight of the babies is 800 grams.
Their proud mom was happy that the operation was successful but wished that at least one of the five was a baby girl. Her husband Ubed, who runs a garment shop, was also happy with his bundles of joy.
"Today is Jumma (Friday). And it was on a Jumma when I got to know my wife was pregnant with five babies. I am very happy. We will be able to afford their upbringing," he told reporters.
Two of the babies are on ventilators, the rest are in the NICU to gain strength and weight. Doctors expect them to stay in the hospital for 6-8 weeks.
Citing statistics, the spokesperson said that only 16 sets of quintuplets have been born without ovulation-inducing drugs in the world so far.
'Ours is the 17th one in the world. In India, there have been five sets of quintuplets out of which two were stillborn, the third and fourth set were born but died within two hours. The fourth set of quintuplets were delivered at Lucknow but they were undiagnosed and two died,' he said.
Related Articles:
---
[ad]