Mariah Grove had intended to deliver at home, but she hadn't planned on delivering early. And she definitely hadn't intended to deliver her daughter at home, alone, in the middle of a snowstorm. But as we all know, babies tend to have their own timeline when it comes to delivery, and little Evangeline Beatrix Grove is no exception.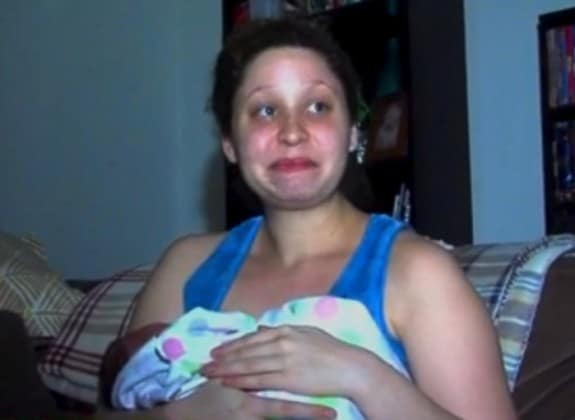 "Her due date was not until the 21st," Mariah told Indiana's News Center. "She wanted to see this blizzard. She didn't want to miss out."
Mariah's contractions started in the early hours on Saturday morning. She called her midwives and her mother, but with the snow piling up outside, no one could get to her. Then, at 2 in the morning, her water broke. It was then that Mariah realized that Evangeline wasn't going to wait for help.
"Once the water broke and I realized this was it, all fear went away. I realized it wasn't going to help me and that we would be a team and do this together. And we did it," Mariah said. "The second she came out, she was crying. She was pink. She's already nursed several times. I had no tearing. I couldn't have asked for a better outcome."
The bedroom became the delivery room, and mother and daughter worked together. The end result may not have looked exactly like Mariah had planned, but some of the best things in life don't go the way we planned them.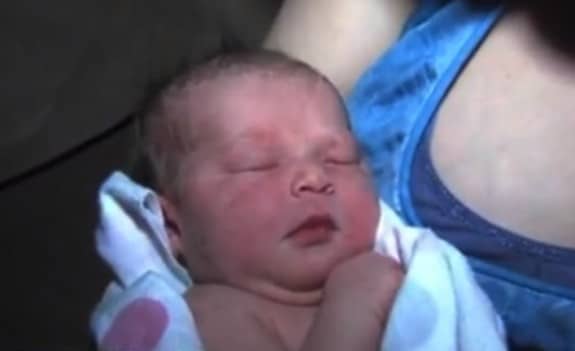 Great-grandma, Bonnie May (Mariah's grandmother) got to hear her 7.5 pound granddaughter cry for the very first time over the phone at 3:20 in the morning.
"I think we lose sight at just how natural this is because a woman is trained to go to the hospital. And as long as everything is fine, she did it herself," Bonnie May said.
And they are both perfectly fine, resting at home.
Congratulations to Mariah on the safe, beautiful birth!
Related Articles:
---