Well known for its modern, versatile gear, Stokke has expanded their collection to include a new all-in-one seating system called Stokke Steps.

This simple-to-use modular system offers a wide range of ergonomic seating, from a bouncer with unique cradling motion to a functional highchair and later, a multi-purpose chair that can be used throughout childhood.

From birth, the system can be used as a bouncer that is adjustable to 4 positions to ensure your little one's comfort. Complete with a 5-point harness and toy bar, this seat is both portable and ergonomic for babies.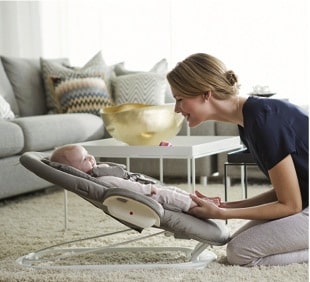 Using two clips the lounger can then be fastened onto the Stokke Steps chair, enabling the infant to be close to their parents during feeding time.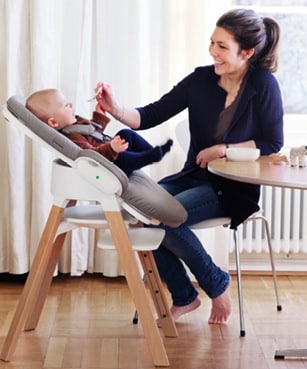 When your child is able to sit up independently the Steps system converts to a high chair with the addition of a seating pod, cushion, and tray.
Finally, when your child has outgrown their highchair(3+), parents can remove the Baby Set and the system turns into a true big chair for the dining table with the family.

Perfect right? Stokke's Facebook page says the seat will be available this month in North America and the UK in February and it will retail for around $600 for the whole set.
It will not be cheap, but this set also replaces 4 pieces of gear.