After a horrific automobile crash Sunday evening, Texas authorities are searching for a father who is being accused of abandoning his child, a 5 month-old boy, at the scene of the accident. The rollover accident occurred at approximately 10:30 p.m. In Montgomery County.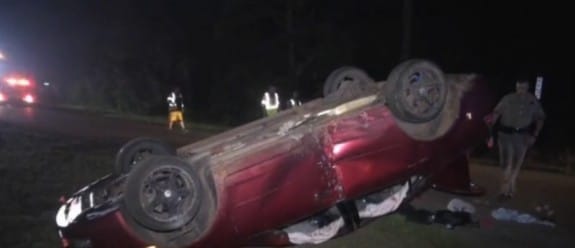 Emergency medical crews responded to the scene after authorities received a phone call alerting them to the single vehicular rollover. That is when they made the shocking discovery of the infant lying face down and bleeding in the middle of the road. Authorities say that the child had been ejected from the vehicle, a Ford Fusion, which was overturned approximately 20 feet away from where the child was discovered.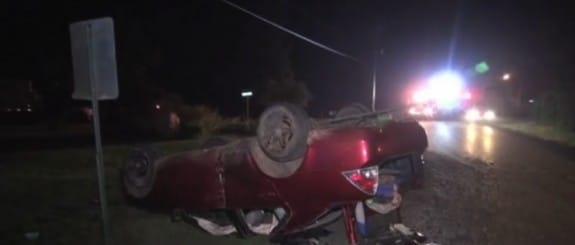 Police believe that the child's mother and father were involved in a dispute, which had caused the father to flee with the infant, traveling at high speeds along the highway. The car was driving east on East Williams road when the suspect lost control of the vehicle, veering off of the roadway and hitting a mailbox. The car then began to flip over, ultimately landing on it's roof.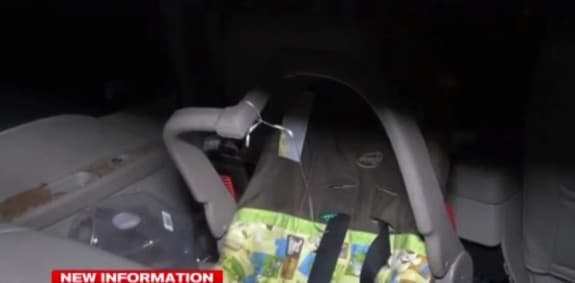 While the infant seat remained in the car, the child was ejected from the vehicle, landing in the middle of the roadway and was found shortly thereafter by a passersby.The father fled the scene on foot before the infant's mother had arrived in a separate vehicle. The child was airlifted to Memorial Hermann Hospital in Houston, Texas where he was treated for cuts and bruises. The father still remains unidentified. The Texas Department of Public Safety will continue their investigation and will release further details as they become available.
---
[ad]