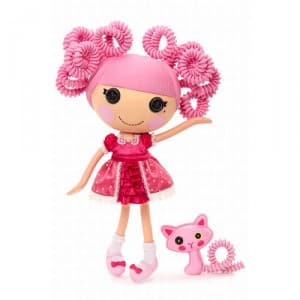 The Lalaloopsy were once rag dolls who magically came to life when their very last stitch was sewn. They each have different personalities that come from the fabrics that were used to make them. Lalaloopsy live in a whimsical world of silly surprises.
If you were like me as a kid I would spend hours playing with my dolls, dressing them up and the majority of the time playing with their hair, I would style and re-style for hours on end.  So I'm thrilled to introduce you to the Lalaloopsy Silly Hair dolls. …Oh how I wish that these dolls were around when I was younger (or that I had a little girl so that I could play with them now).
Designed for children four and up the Lalaloopsy Silly Hair dolls are adorable dolls that have wacky, wild hair that bend, curl twist and straighten for hours of fun!  There are two Silly Hair dolls in the collection: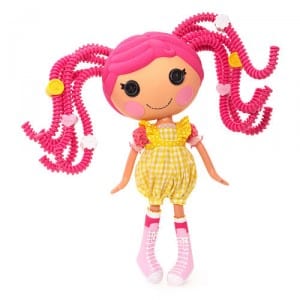 Jewel Sparkles who was made from remnants of a real princess' dress. She is very graceful, a little bit bossy, and loves to dance and wear sparkly clothes. She has a Persian cat.
Crumbs Sugar Cookie was made from pieces of a baking apron. She is super-sweet, has perfect manners, and loves inviting friends over for tea and treats. She has a pet mouse.
Both dolls come with a fun hair styling brush, 4 clips and 6 hair beads along with their pet.
Each doll's hair is rubber and wire so that you can shape and style all you want, it's not permanent and can't be screwed up (or knotted). And pet's tail is made the same way so you can bend and shape the kitties tail all you want. So let out your inner stylist and test your skills with the Lalaloopsy Silly Hair Dolls.
With the Silly Hair Dolls added to their collection it's no wonder that Lalaloopsy by MGA Entertainment is known to be the number one selling doll range of 2011.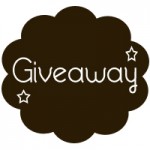 WIN IT!! Lalaloopsy is offering one (1) Growing Your Baby reader the opportunity to win a Lalaloopsy Silly Hair Doll of their own.
Congratulations to our winner: Ashley!!
---
[ad]