Ivanka Trump and husband Jared Kushner welcomed their second child, a baby boy, on October 14th. But it wasn't until yesterday that they released their bundle of joy's name – Joseph Frederick Kushner!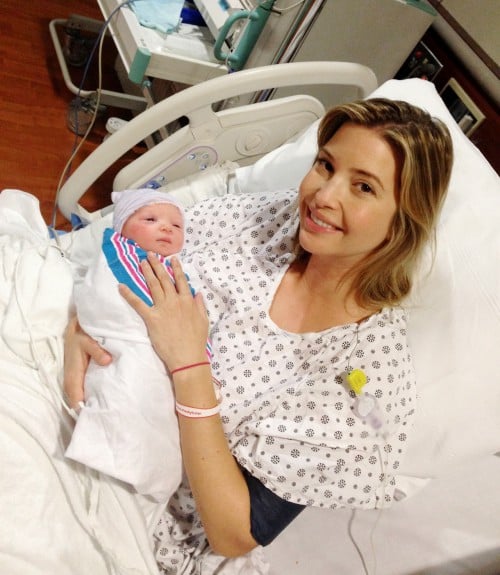 "With love we welcome our son, Joseph Frederick Kushner," Ivanka tweeted on October 15th, along with a photo of his birth announcement. "Visit Tumblr to see some pictures!"
Born at 9:54 p.m. on Monday, little Joseph Frederick's namesakes were his great-grandfathers – one from each parent's side of the family. Ivanka described both men as "master builders of their generation and inspiring patriarchs of their families."
"Jared's grandfather, Joseph, was a rock," Ivanka explained on her Tumblr page. "His indomitable spirit, his sense of family, and his work ethic are the values we hope to hand down to our son. My grandfather, Frederick, was a builder, not just of tens of thousands of homes throughout this city, but of a tight-knit family that honors to this day the traditions he established."
Ivanka continued to say:
"Both men set the standards that have been passed down through the generations and which we hope to impart upon Joseph and Arabella. They created a legacy for our family that inspires our careers as well as our love and respect for one another. We are honored to name our son after these two distinguished men. We feel so blessed with the newest member of the family!"
Arabella, 2, is the couple's daughter and first child. According to Ivanka, she's just as excited about the newest addition as her parents!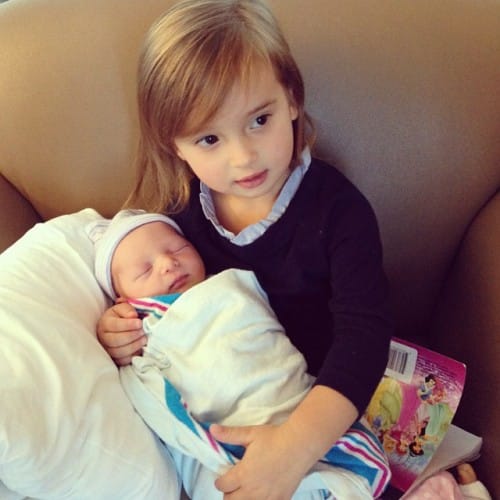 "We just welcomed a beautiful & healthy son into the world. Jared, Arabella and I couldn't be happier," Ivanka tweeted after baby Joseph's birth.
On Tuesday, Ivanka also shared an adorable photo of Arabella preparing for her new baby brother's arrival.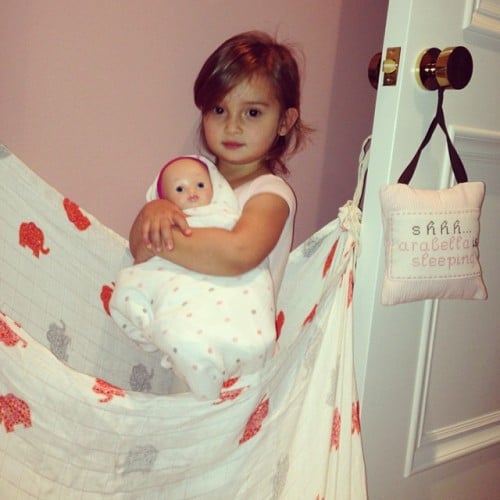 "Arabella is at home with her grandmother practicing her swaddle before her little brother comes home!" Ivanka said in her caption of Arabella holding a baby doll, wrapped up in a polka dot blankie.
Of course, like most "tight-knit" families, the Trump baby joy extends beyond Joseph's immediate family. Proud grandfather, Donald Trump, tweeted a thank you to everyone who had extended congratulatory statements on the newest Trump addition.
"My beautiful daughter Ivanka just had a healthy baby boy. Jared and Ivanka are very proud," The Apprentice boss, 67, tweeted, later adding, "Thanks to all for the wonderful congratulations sent to me on the birth of Ivanka's little boy – so nice!"
Congratulations to the happy family – mom, dad, daughter AND grandparents – on the safe and exciting delivery of their newest bundle of joy!
Related Articles: