Love is in the air! Jaime King and her husband Kyle Newman were photographed on Tuesday (June 17th) smooching in the ocean with their eight-month-old son snuggled in between them.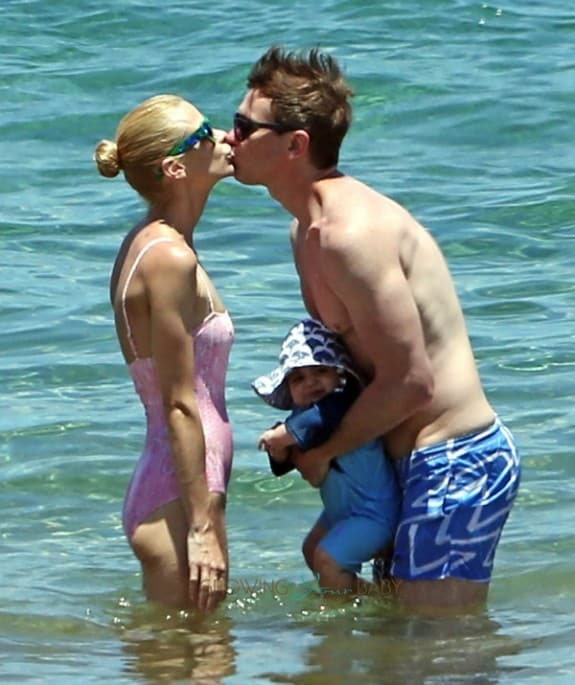 Currently on vacation in Hawaii the family has been spotted playing at the beach for the past few days enjoying some down time together. Jamie shared a photo on instagram of herself with son James on the beach but it was removed when the photosharing site deemed it inappropriate.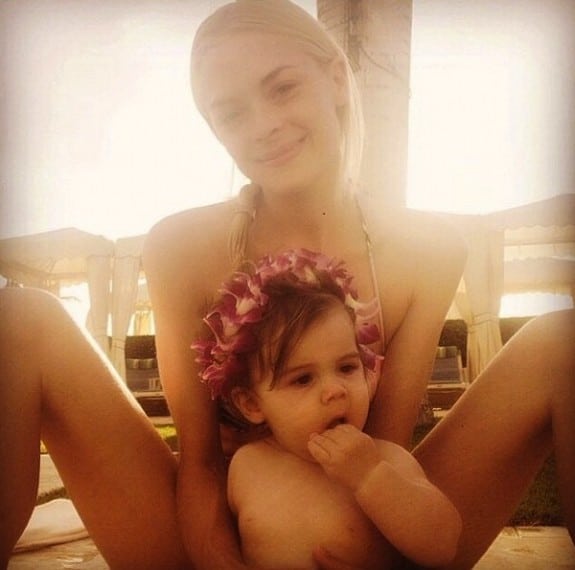 She tweeted,
"For some reason this was deleted off my Insta- so I'm re-posting my flower crown baby. Aloha beloveds! @FSMaui #dreamingofMauialways."
Fans noted that the baby's bare chest may have been the issue as Instagram has recently started removing images of children whose uncovered torso's are showing which they say is classified as child pornography.
Hopefully the actress will be able to sort out the misunderstanding with Instagram.  Sadly, a baby at the beach – playing in the sand – should never be an offensive photo to anyone.
{FAME/FLYNET}
---
[ad]