Soon to be divorced couple Jennifer Garner and Ben Affleck showed a united front while attending Sunday Service in Brentwood with their kids on October 15, 2017.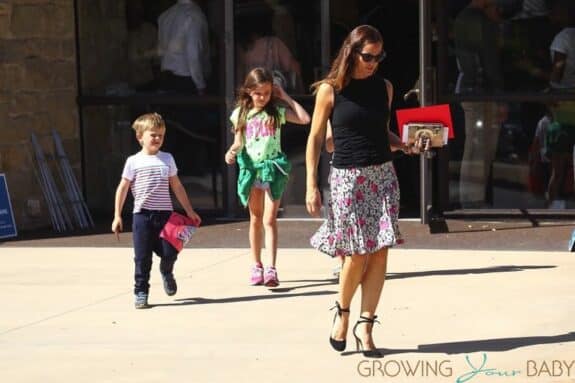 After arriving separately, the soon to be divorced couple emerged from the church together with their kids before getting into their own vehicles and heading home.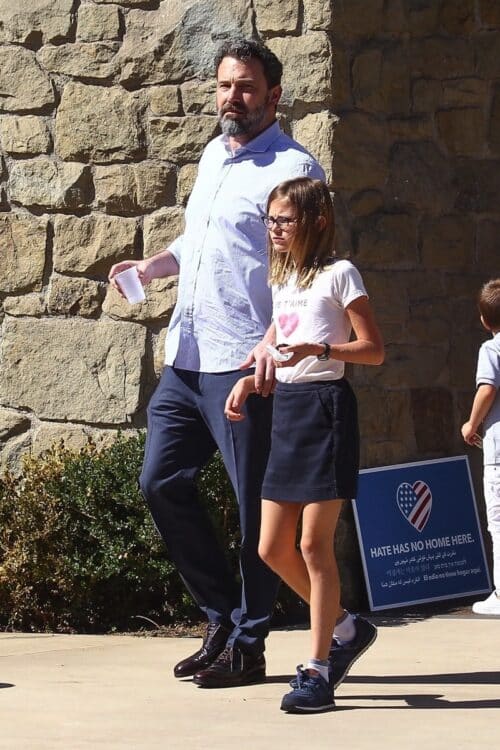 On Saturday Jen was photographed at Underwood Farms enjoying a country day with her kids.
While wearing a super woman shirt, the actress lugged the perfect pumpkins back to a wheel barrow that she dragged to her SUV.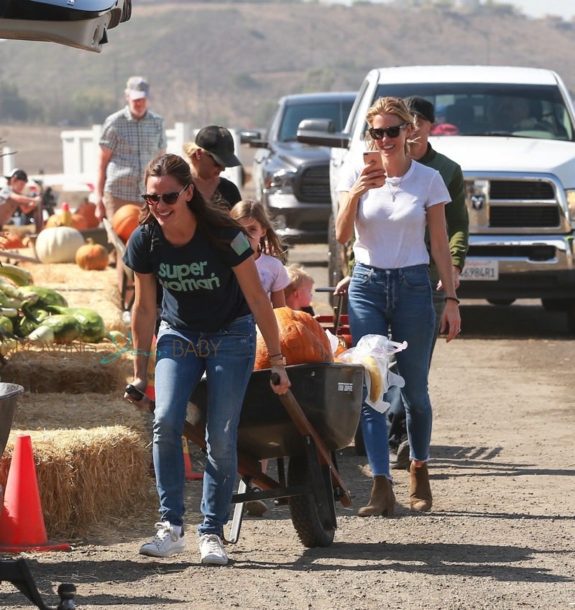 The kids enjoyed ice cream as they rode the hay truck around the fields.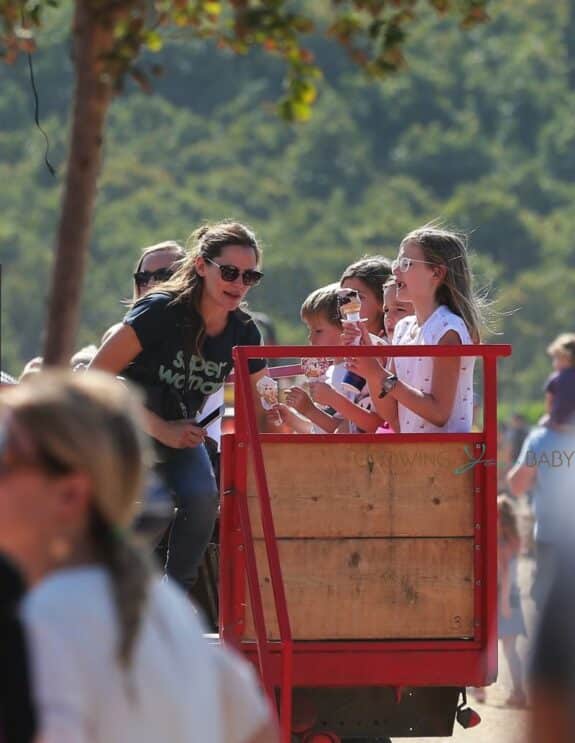 The family even lined up in the bee carts to scoot around the property in style!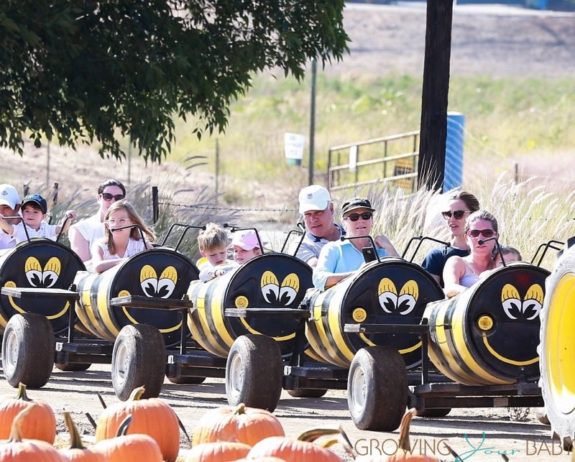 The outings follow a difficult week for the family where Ben was pulled into the Harvey Weinsten sexual abuse controversy. Initially, there were calls from fans for him to condemn the producer's behavior but shortly after he issued a statement he was called out by Twitter user for groping Hilarie Burton on camera on TRL in 2003. After issuing an apology for that incident makeup artist Annamarie Tendler, tweeted, "I would also love to get an apology from Ben Affleck who grabbed my a– at a Golden Globes party in 2014." He has yet to respond to Ms Tendler's tweet.
Jen "is very annoyed because it just means more attention on her and the kids as a result of Ben's actions," a source told E! News exclusively on Thursday. "She tries to shield them from any and all publicity and scrutiny. She's taking her kids to school and to all of their activities. As far as they know nothing has changed and all is well. That is always her goal but she's been pretty frustrated with him."
Ben and Jen announced their split in 2015, but formally filed for divorce in April. He is reportedly dating Saturday Night Live producer Lindsay Shookus.