Back to the grind! Busy mama Jennifer Garner was in good spirits while out and about with her children Violet, Seraphina, and Sam on Tuesday May 30, 2017.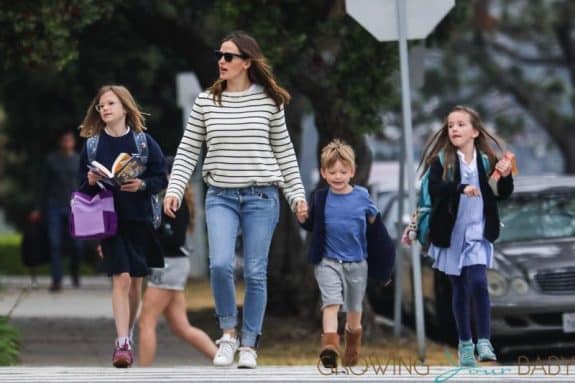 The actress was spotted doing the school run with her older girls before enjoying some time with Sam.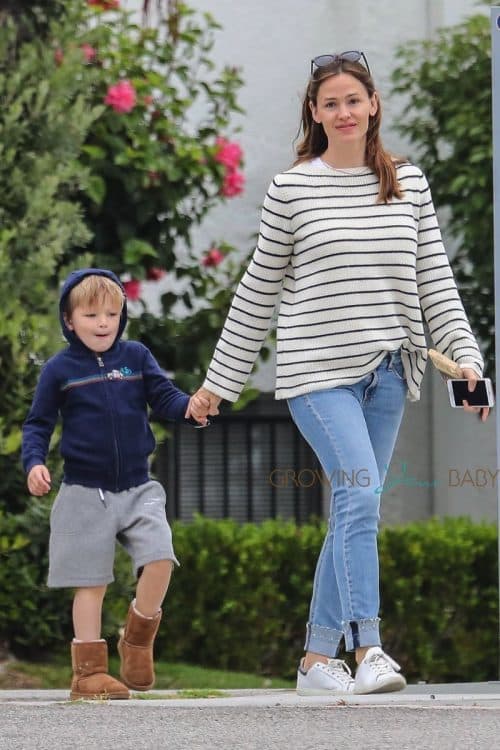 The outing comes just a day after Jennifer's husband Ben Affleck moved the rest of his belongings out of their Brentwood mansion. Separated for almost two years, the pair revealed they'd be making their split permanent when they officially filed for divorce earlier this month.
During their separation, Ben lived in a guest house on their property so he could be closer to his kids.
People landed themselves in some hot water with the actress this week when they released a cover of her and a headline that made it seem she had sat for an exclusive interview.
That didn't sit well with Jen, who issued with following statement on Facebook:
"It has been brought to my attention that there is a People magazine cover and article out today that appear to be coming from me. It isn't unusual for me to receive calls from loved ones thinking I forgot to tell them I am pregnant–with twins!–(Geez Louise), but those are so ridiculous they're easy to ignore.
This isn't a tragedy by any measure, but it does affect me and my family and so, before my mom's garden club lights up her phone, I wanted to set the record straight:
I did not pose for this cover. I did not participate in or authorize this article.
While we are here, for what it's worth: I have three wonderful kids and my family is complete.
Have a beautiful day,
Love,
Jen"
{AKM/GSI}
---
[ad]