The holidays have officially arrived for Jessica Simpson and her family!  On Sunday the singer and her fiance Eric Johnson were spotted leaving the Boston airport on Sunday on their way to Eric's parents house for Thanksgiving.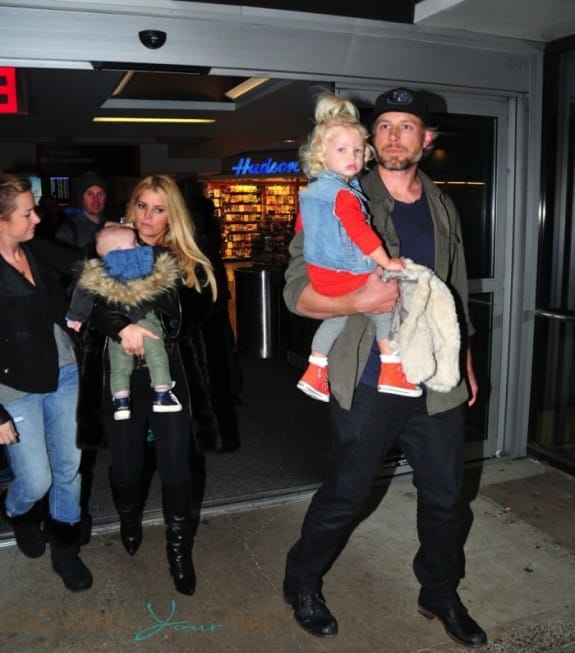 The couple took the divide and conquer approach for their exit with Jessica carrying Ace and Eric wrangling his little lady Maxwell.
Over the weekend the family posed on the red carpet at Jessica's Event At Dillard's NorthPark Center in Dallas Texas.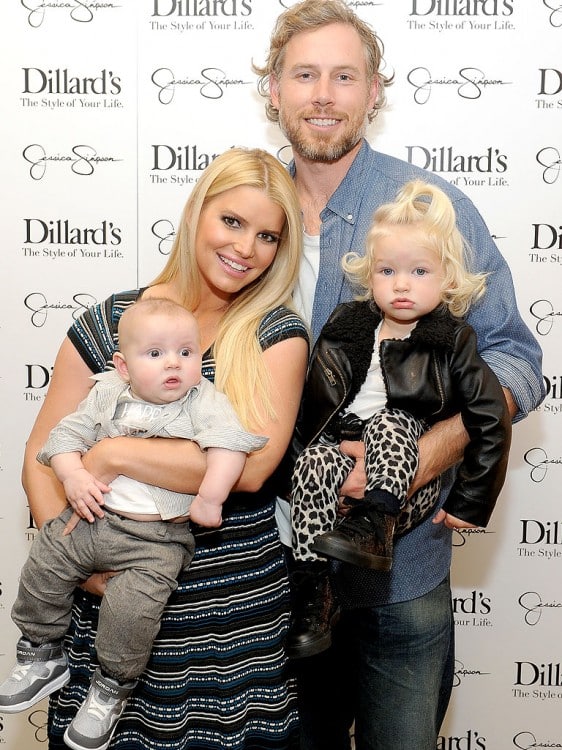 The busy mama recently revealed on Parents.com that she is happy Maxwell and Ace will have each other to rely on in the magical way that only siblings can.  As they grow up she also shared four things she wants them to know:
Build a great support system. A strong family and wonderful friends keep me headed in the right direction every day!
Learn to accept compliments as graciously as you give them. Don't dismiss them – soak up the positivity and give it back as often as you can!
Find a partner who really supports and listens to you in the good times and the bad.
Be original. The world will try to fit you into a mold, but carve your own path.
"Becoming a mom", she wrote, "has helped me realize I'm actually proud of myself for a lot of the things I have done in my life. Having my kids has made me feel so much more at peace with myself. I see how loving and kind we can be to our children, while never noticing all the things we have done well ourselves."
{SPLASH}
---
[ad]