Jessica Alba was all smiles on Sunday while walking the red carpet for the premiere of her new movie 'Spy Kids: All The Time In The World 4D'.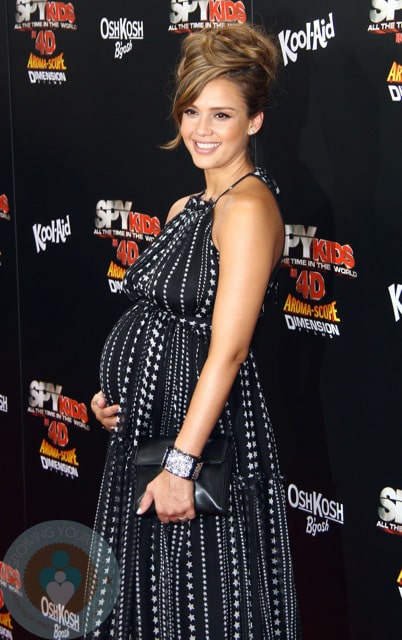 The mom-to-be joins the popular franchise as 'retired agent Marissa Cortez Wilson who gets back into action with the help of her two stepchildren to stop a supervillain known as the Timekeeper from taking over the planet'.
Also on hand to lend her support was Jessica's 3-year-old Honor, who watched from the sidelines with dad Cash Warren.
During an interview the actress eluded to the fact that this baby may be the last saying,
"I really can't imagine having more than this—more than what's happening right now," Alba said while rubbing her belly. "Kids are a lot of work and at the end of a pregnancy, it's sort of like you can't really imagine having more. But we'll see."
I love her honesty.  The new baby is due to arrive in September!
Related Articles:
{FAME}
---
[ad]