Jillian Michaels and her partner, Heidi Rhoades, enjoyed a leisurely Sunday stroll at the farmer's market in Malibu with their two children, Lukensia and Phoenix.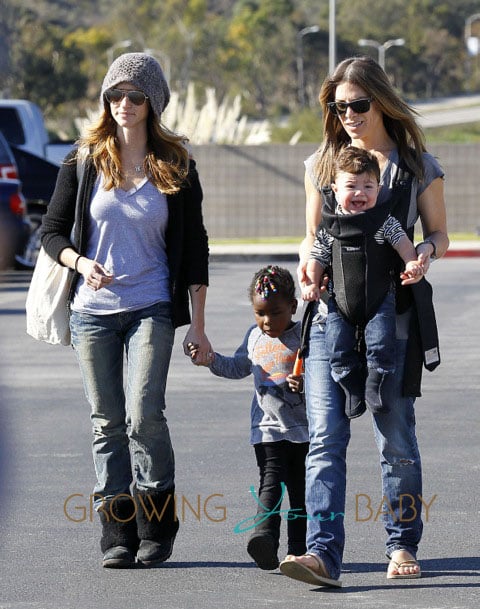 The pair looked happy as they made their way to the car even though Phoenix was unhappy in his carrier.  Now 8 months-old, the poor guy complained as Jillian kept him close in an Organic Baby Bjorn Carrier Active.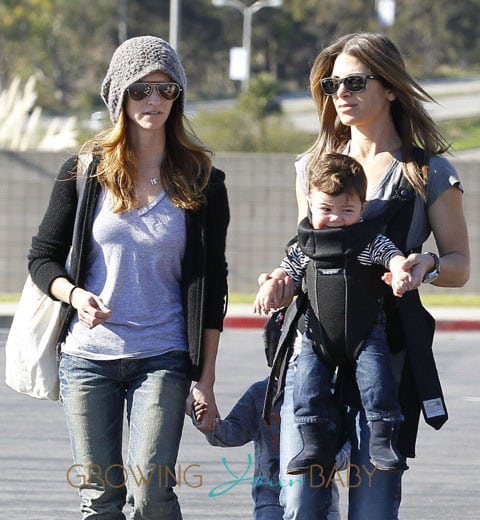 After taking two seasons off Jillian has returned to NBC's weight loss show The Biggest Loser for a special season that focuses on childhood obesity.
"Taking on childhood obesity is really exciting because both of us do work individually. Bob works with the First Lady [and] I work with the Clinton Foundation to help make a difference."
During an interview with NBC News the tough trainer revealed she also has a personal connection to the show.
"As a former overweight teen, I know firsthand how dramatically weight issues can affect every aspect of a child's life. Having recently become a mother of two, I am more passionate than ever about helping empower children and families with the information and resources they need to live a healthier life."
{FAME/FLYNET}
---
[ad]