Funny man Jimmy Fallon may be used to late nights, but he has a whole new reasons to hang out in the early morning hours – a beautiful baby girl!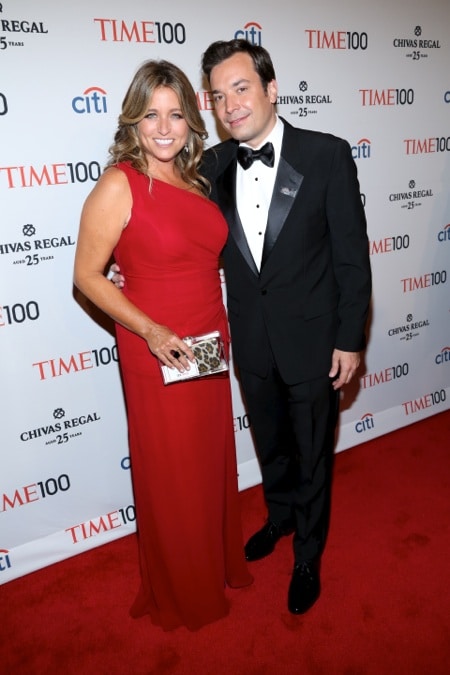 Ironically enough, he and wife Nancy Juvonen welcomed their little surprise, Winnie Rose Fallon, in the early morning hours this Tuesday. And that single morning, Jimmy said, ended up being more taxing than his usual late night activities.
"It's been a crazy couple days, well actually, just one day," the Saturday Night Live alumni announced during his opening monologue. "It was just yesterday. It feels like I've had a four day conference. It's very taxing on the fathers. I don't know how it is for the mothers, but very taxing. I'm emotionally drained."
But exhausting or not, it's easy to tell that the soon to be NBC Tonight Show Host is one very proud dad!
"I'm a father of a beautiful baby girl. She's so cute. Her name is Winnie Rose Fallon and she's so cute," he said. "She's 5lbs, 9oz."
Jimmy has been married to Nancy since December of 2007. She co-owns Flower Films with mom-pal Drew Barrymore. But we suspect that it's possible she didn't carry Winnie Rose, because our last photo of her(above), back in April, doesn't give away any signs of a growing belly. Possible surrogacy? Guess we'll just have to wait and find out!
Related Articles:
---