Luca Comrie was as cute as button in a dress shirt, bow tie and matching black vest as he left his baby & me class with his parents Hilary Duff and Mike Comrie on Wednesday.  The reason for the fancy attire?  It was graduation day!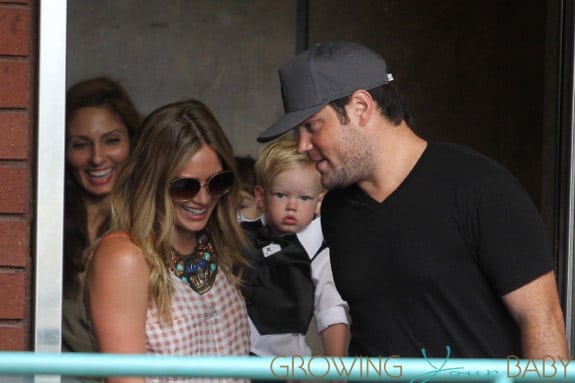 After completing his baby & me class, he is finally ready to move on to the next level.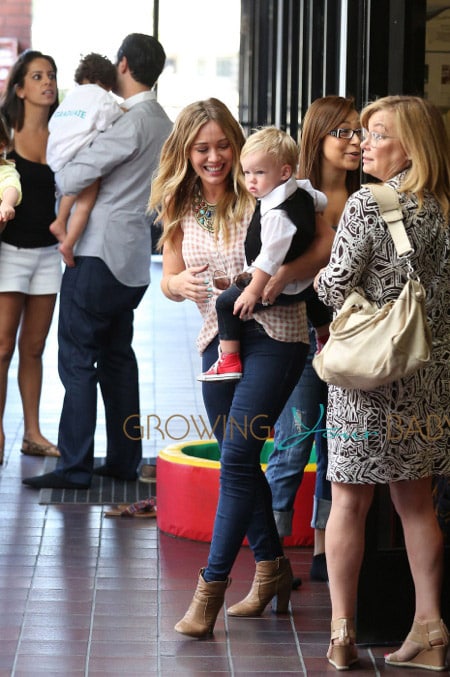 Hilary recently told omg! Insider that Luca is starting to come into his own.
"I'm at a really fun stage right now," she says. "He's running around everywhere. He knows what he wants and what he doesn't like and really has a personality now."
She also admits there's a bit of a learning curve to being a first-time mother, and that it's important for her to take time for herself.
"It's kind of a heaviness at first, when to admit you just need to get away for a second, that's one thing I learned that is OK."
Since welcoming Luca, Hilary has focused more of her time on being a mom and worked less. Now that he is getting older she is starting to get back in front of the camera.
She is currently filming 'Flock of Dudes' and is also spokesmom for JOHNSON'S® Baby CARES.
---
[ad]