In what has resulted in a very unique(and ridiculous) arrangement, a judge has ruled that a set of twins, who were born in July, be separated to live with their biological dads.
While on The View this morning David Tutera, the host of "My Fair Wedding", revealed the unusual settlement that has been in place between himself and his former partner Ryan Jurica.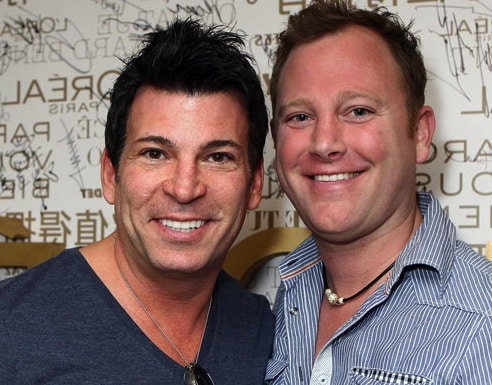 The dads, who were together for 10 years, separated in January, just shortly after a surrogate became pregnant with the twins. David told the ladies of The View that his relationship with Ryan had been going down hill for 6 years but they conceived with the hopes that a family would make it better.
"We went through with (having kids) in hopes that the relationship would get better and that having a family would make it better."

"I've always wanted the fairy tale life of being in a relationship. I fell in love with Ryan. I still love Ryan. That is a very true fact," the 47-year-old host said of his ex.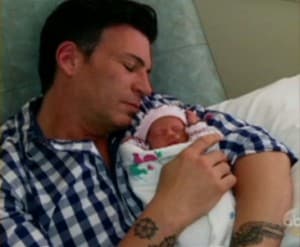 When they were trying to conceive each dad fertilized an egg(from the same biological mother) that was then transferred in to the same surrogate, who gave birth to the two babies at the same time.
Initially People.com reported that David was seeking full legal and physical custody of the twins, with visitation for his partner.
But shortly after the babies' arrival a judge issued a temporary custody arrangement in which David got custody of his biological child, baby girl Cielo, and Ryan was given custody of his biological child, Cedric.
When asked if he wants the twins to have a relationship David said,
Absolutely Yes. But that can't happen until the environment is calm, peaceful and an environment that a child should be stepping into and being friends with one another as brother and sister. I have no right to not have them not know each other but I can protect my daughter about when that time is the right time.
Oddly enough, it sounds as though each dad just took their baby and went their separate ways when they children were born. David told Barbara Walters that he and Ryan are just starting to communicate and that in recent weeks, they have exchanged photos of the babies.
What is sad is that these babies spent 35 weeks in the womb together and if these dads don't think those babies bonded in the womb they are WRONG. It is horrible to hear that they have been split up and are being made to live apart. Regardless of the genetics, these babies ARE twins and they should be together.
---
---