"Modern Family" star Julie Bowen and her husband Scott Phillips were up early yesterday morning to take their children out for a Mother's Day breakfast.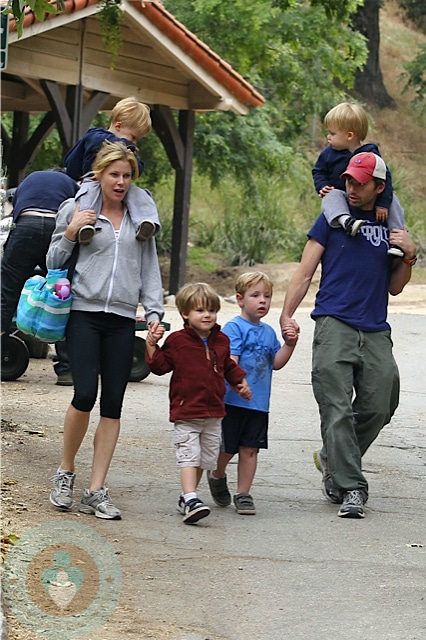 The couple had their hands full with sons Olivier and another child while carrying their twins John and Gus on their shoulders.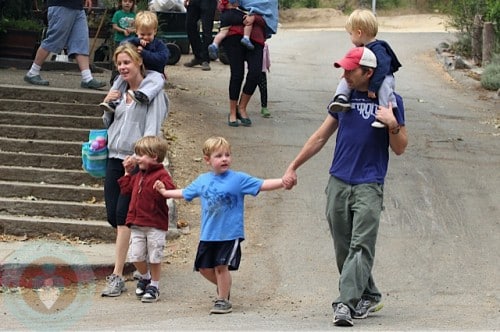 Even though we think Julie looks great you won't see her in a bikini any time soon. Last Summer she was photographed in a 2 piece while on vacation and was criticized on some gossip websites(not us!).
"I won't wear a bikini again," she says, "never make that mistake twice."

"That's the one thing that sucks about all of this," she says of being a celebrity.
How sad… She looks fabulous for a mom who has had 3 kids.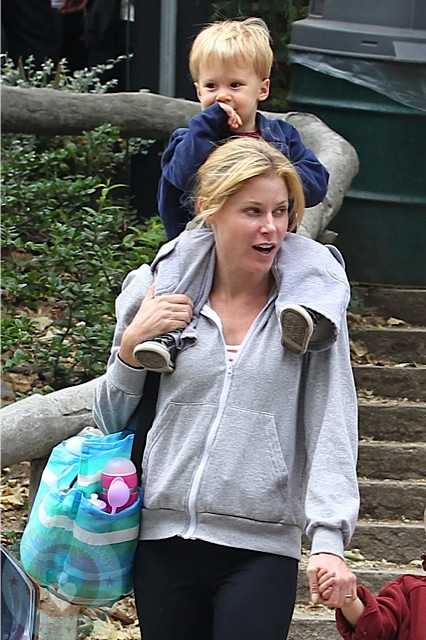 ---
Related Articles:
SOURCE{PACIFIC COAST NEWS}
---